Japanese Animation is forging its way into American Popular culture
As I shuffled into the Walden Books store in the Kalamazoo Mall I tried to not make my aversion too entirely obvious. I was expecting to find a predictable variety of best sellers and classics that were out of my budget and that I could pick up almost anywhere. When I turned a corner and saw a sizeable collection of Japanese manga available I was pleasantly surprised.
Japanese Animation, or anime, is becoming increasingly more popular in the United States and its influences on popular culture more pronounced.
In Japan, audiences for animated shows, books, and movies are not limited to children. Many animated books, called manga, cater to an adult audience. They cover a variety of subgenres ranging from fantasy and drama to finance and business. Many animated series are also intended for adults and in Japan "cartoons" are not only for kids.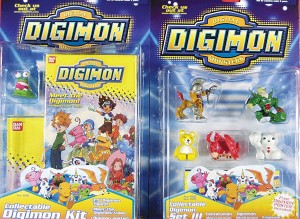 In a recent interview with National Public Radio, Kevin Corcoran stated that the American Anime industry is estimated at nearly $4.3 billion dollars. Corcoran is the president of a new cable television network, Anime Network, that shows nothing but anime.
Though rarely included in regular network programming, anime does take up a considerable portion of the Cartoon Network's late night programming, a block of shows referred to collectively as "Adult Swim."
Anime is even beginning to show its influence in the American film industry. Many popular films, like "The Matrix "and "Kill Bill" have been stylistically influenced by Japanese animation. In 2003 the movie "Spirited Away" won the Academy Award for best animated picture.
More recently, live action movies for several anime series have been released or are on the horizon. "Speedracer" was released in 2008 and is based off of a a classic anime series of the same name. "Dragonball Evolution," based loosely off of the widely known series "Dragonball," was released earlier this year. "Akira", considered by many to be a staple in the anime movie realm, will be made into a live action film by Warner Brothers and is set to release sometime next summer.
The internet of course is riddled with sources to legally watch anime for free. I recommend Hulu.com for those who are curious.
Though it pains me to mention it, we cannot forget the craze and complete madness brought about by the Pokemon franchise and other anologues like Yu-Gi-Oh and Digimon. The Pokemon franchise itself is massive and along with the card game, has a huge presence in popular culture via television, feature films and merchandising. In 2007 the British newspaper The Independent listed the 20 most successful fame franchises and Pokemon fell at number two right behind Nintendo's Mario.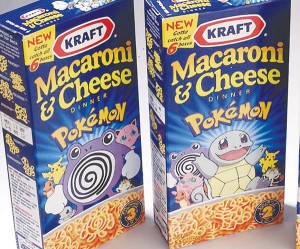 With Japanese anime beginning to make a strong impact on American pop culture, fans are coming out by the thousand to celebrate, discuss, and purchase the latest Japanese imports and the beloved anime classics at anime conventions held throughout the US. Here, many fans wear intricate homemade costumes of their favorite characters from countless animated series, video games and movies. The Anime Expo (AX) is an American anime convention that usually takes place in Anehiem CA. In the last ten years, the attendance has increased approximately nine-fold, from 4883 paid attendees in 1998, to an estimated 43,000 attendees in 2008.
With numbers like this it is hard to deny that anime is here to stay and it will probably only grow in popularity. Personally, this nerd is thrilled about the recent insurgence of anime and its increasing availability. Anime has its roots in traditional Japanese art and adds a colorful, rich, and complex element to more traditional American animation, which usual caters to a very young audience.
Anime is not some distant genre outside of the scope of Ferris State either. Oni No Anime is a registered student organization on campus dedicated to discussing and watching anime.
I would highly encourage anyone who has never watched anime to do so. Full length feature films like "Spirited Away" and "Howls Flying Castle" are a great way for the curious outsider to ease into anime and are available to rent at most video stores.