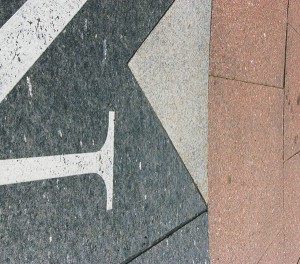 With the fall semester starting in less than a week, many students are bogged down with thoughts of books and homework. Even though the beginning of the semesters heralds the return to the daily grind, school does not always have to be all work and no play.
There are more than 210 Registered Student Organizations (RSO) to occupy student interests. These organizations vary from sports, faith-based, media and entertainment, sororities and fraternities, politics, music, theatre, multicultural, diverse sexual-orientation, and college departments clubs.
Fraternities and Sororities are some of the first student organizations that come to many students' mind when considering campus involvement. Ferris State University has many chapters of Greek communities. Contrary to how fraternities and sororities are portrayed in movies and on television, these organizations participate in the community and help students gain employable skills.
Nicole Raymond, a technical and professional communication and publishing major, is a member of Sigma Tau Delta, which is the English honors society.
"Networking is the key element of being a part of any organization on campus, knowing the right people is something that can help you along your job search," said Raymond. "Honestly, the biggest thing I have learned is networking and knowing someone who knows someone is a hidden "in" when job searching."
The Black Greek Council Fraternities & Sororities, Interfraternity Council, and Professional Fraternities & Sororities are also organizations on campus.
Although Ferris has its own football team among other sports, there are several club sports for students to enjoy. Jessie Hunt, business administration and human resource major, recalls joining the Athletic Dance Team her freshman year.
"I was a dancer all my life so it was nice that Ferris had a dance team so that I could continue to do what I love," said Hunt, May 2009 graduate. "I joined my freshman year and made manys friends, attended lots of social events, and learned a lot about how to survive in the college life from my peers."
Hunt, who eventually became the president of the dance team, said that being in a leaderhship position taught her about self discipline, management, and group dynamics. Even though she was a business major, Hunt said that dancing skills helped her relate to her professors and apply their lessons for both business and dance worlds. She also believes she would not have been involved on campus if she had not been apart of the dance team.
Equestrian, baseball, bowling, paintball, adventure racing, disc golf, hockey, soccer, table tennis, martial arts, the unquiely definded hip-hop dance team, and men's and women's rugby, lacrosse,and volleyball are included in Ferris club sports.
Keith Horvath, television and digital media production major, has several clubs to keep him busy. Horvath is the president of the Improv theater group and currently participates in Bulldog Radio.
"I remember being a DJ at the Honors Formal last year and it was a lot of fun and really awesome," said Horvath. "Being able to be a part of the reason people were having fun was was a pretty cool feeling and made such an amazing night."
Student organizations not only help kill boredom, RSOs also give students a sense of belonging and help them assimilate into college culture. According to FSU counseling services, students who participate in campus organizations/activities have higher GPAs and generally cope with stress better than those who are not involved.
RSOs also look good on resumes and help students land an internship or job post graduation. Horvath agrees that participating has helped with their resume.
"Having just one RSO shows employers you can commit to something and you can balance your time," said Horvath.
Now entering the work world, Hunt wants to encourage all students to get involved in a club sport or student organization.
"What are you waiting for? There are so many people to meet, things to see and do, life lessons to be learned, and you'll miss out on great experiences if you don't," said Hunt.
For more information about RSOs visit the Ferris registers student organizations webpage at ferris.edu or go to Rankin 175.