Intramural sports are starting up once again as the new semester begins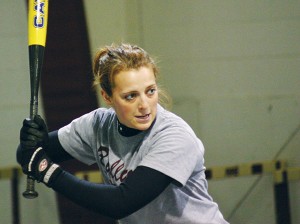 Intramural sports will start up once again this fall, but which ones will be offered is yet to be determined.
University Recreation (UREC) offers many different intramural sports over the fall and winter semesters. The cost ranges from $40 to $125, depending on the sport. Each league is separated into three specific categories: skill level, gender and affiliation.
UREC director Cindy Horn said that it has not yet been decided which sports to offer for the fall 2009 semester. Horn indicated that discussions are taking place and the information should be posted on the UREC website by the end of the week. For additional information, contact UREC at phone number x2679.
Sports Offered
Softball
Flag Football
Soccer
Volleyball
Sand Volleyball
Ice Hockey
Floor Hockey
Roller Hockey
Breakdown
Breakdown
Skill Level: Beginner, Intermediate, Advanced
Gender: Men's, Women's, Co-Rec
Affiliation: Greek, Open, Residence Hall