Women's team will try to repeat last year's success while the men look to rebound from shortcomings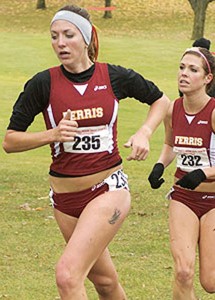 With numerous returning runners from 2008, the Ferris State men's and women's cross country teams have high expectations for the 2009 season.
The women's team, which finished 17th at the NCAA-II National Championships in 2008, are ranked 18th in the nation in the United States Track and Field/Cross Country Coaches Association (USTFCCCA) Division II Preseason Poll. They join Grand Valley State as the only two Great Lakes Intercollegiate Athletic Conference (GLIAC) schools in the top 25.
The women will be returning seven runners from the 2008 squad, including junior Tina Muir, who earned All-American honors last year. Muir became only the second female ever to earn All-American honors in Bulldog's cross country history.
Paige Onweller, Megan Josey, and Nikki Wiers, all of whom had respetable finishes at the 2008 NCAA-II National Championships, are also returning to the team. Onweller said she is looking forward to how much support the team has already shown for each other during practice and even outside of cross country.
"I've never seen a team this close and supportive, so it gets me really excited," said Onweller.
In an attempt to make the freshman feel more relaxed and comfortable as they make their transition from high school to college, Muir and Onweller invited the freshman to their apartment for a weekend during the summer.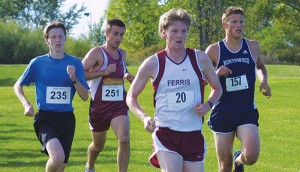 "As a freshman, you can get caught up in trying to find your position on the team and competing with each other, but I think what we did helped show them that we need to work together and motivate each other," said Onweller.
As the men's team enters the 2009 season, it will be looking to improve upon its 10th place finish in the GLIAC Championship in 2008.
Eight starters will be returning from a season ago, including seniors Brian Reynolds and Curtis Begley. Tyler Crossman who was named the men's cross country MVP last year as a freshman will also be one of those returning.
There are several new faces amongst those veterans as the 2009 team is sporting 10 freshmen. As Crossman showed last year, a freshman can come in and make a big impact on the team. Both the men's and women's teams will hit the ground running on Sept. 5 at the Hope College Vanderbilt Invitational at 10:30 a.m.