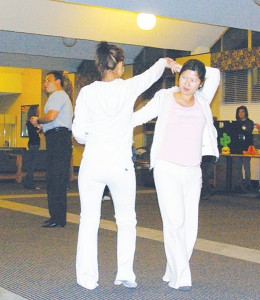 With Hispanic Heritage Month beginning, Multi-cultural Student Services has lined up the Latin group Mr. LAC y El OSO to perform.
Mr. LAC y El OSO will be performing a free event for all during the Ferris Hispanic Festival on Wednesday Sept. 16, from 11 a.m. to 2 p.m. in the quad, or the Rankin Center Dome room in the event of inclement weather.
Mr. LAC was born in Guatemala and El OSO was born in Mexico so they both grew up listening to Latin music.
Both Mr. LAC and El OSO have been separately performing for a number of years. They combined their musical talent in 2006 to form the group.
This duo's music is described as Spanish-Urban music. Mr. LAC y El OSO is considered to be the best Latin duo in their genre according to myxer.com. They can play a variety of music from Spanish Hip-Hop to the Salsa and Meringue.
Since 2006, the duo has released two albums, the first one released in 2006. Their second album, titled Original & Versatile, followed in 2008. This album was the key to their success with all original tracks recorded and produced by Mr. LAC.
This success has led to a tour around the U.S. with stops in Sacramento, Los Angeles, and Indianapolis.
With the tour being a hit among fans, Mr. LAC y El OSO had the opportunity to perform with many other big names including Xtreme and Yung Jeezy.
They are currently working on a new album featuring artist Prospect Da Child, Giggles, and many more. The release date is still uncertain.
Mr. LAC y El OSO believes they have found music to be their long-term career.
For more information on Mr. LAC y El OSO visit myxer.com or myspace.com/misterlac.