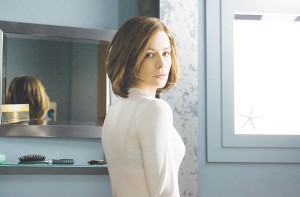 Negative 65 degree weather doesn't stop U.S. Marshall Carrie Stetko from solving a murder—or two—in the largest uncharted landmass in the world—Antarctica.
Detective Stetko flies from the U.S. in hopes to get away from her past and ends up in a worse situation than she expected. A body was found in the middle of nowhere in Antarctica, and she now has only two days to solve the case before a huge winter hurricane hits the base leaving them stranded up there for six months.
What makes it more suspenseful is, since it's in Antarctica, the weather is deadly to the body; the whiteouts that occur create much difficulty for the killer and Stetko, along with a U.N. Operative, Bryce, who comes to investigate the murder, to find and catch each other.
The weather gets so bad you can't even see six inches in front of you, making the outside chases the best part.
The movie certainly exceeded my expectations. I was expecting it to be a typical "I know how it ends after watching the first half hour of it," but I certainly did not expect what I ended up seeing. It was an edge-of-your-seat movie that kept the suspense going throughout.
It was a little slow in the beginning, but picked up pretty fast.
The acting was superb, as I expected, but the storyline I was uneasy about. I liked the actors enough that I took the risk and saw the movie, and it was
worth it.