In a car-pedestrian accident that occurred early Friday morning, Fumitoshi Yonemura died after being struck by a vehicle on northbound State Street near the Interdisciplinary Resource Center (IRC) building.
Yonemura, 18, was crossing State street at 7:56 a.m., according to the police report, when struck by a red truck. The police report, filed by Sargeant Craig S. Brockette, stated that eyewitnesses confirmed that the vehicle had the green light, and that the walk sign showed a solid red. Yonemura was thrown onto the sidewalk upon collision.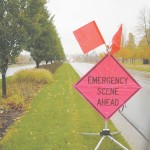 The driver was Richard Weisenberger of New Hudson, Mich. Statements from eyewitnesses also said that there were cars on the inside lane of northbound State Street that obstructed the view of both the driver and the pedestrian. The authorities on scene included the Big Rapids Department of Public Safety (DPS) and the FSU DPS, among others. No charges have been issued.
A statement released by Leah Nixon, director of news services at Ferris, stated that local authorities were attempting to contact the family and friends of Yonemura shortly after he was confirmed dead.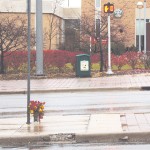 Yonemura, a freshman at Ferris State from Novi, Mich. was pronounced dead at the Mecosta County Medical Center. He was a student in the biotechnology program.
Ferris President David Eisler said that this is a very sad day at Ferris. "I ask that you remember the Yonemura family in your thoughts and prayers."