As part of the Annual Austin Blair dinner, candidates from the Republican party of Michigan met to discuss various issues facing the state.
The Austin Blair Dinner, which is sponsored by the Mecosta County Grand Old Party (GOP), was held last Thursday as the run-up to the elections in November becomes more active.
The Torch spoke with some of the candidates at the event. Below is what a few of them had to say.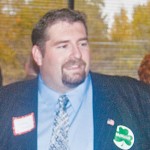 Mishler
"There has been a lot of disappointment over broken promises. This is a great time for us to get back on track."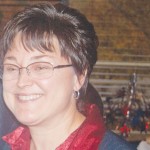 McManus
"Getting an enhanced driver's license should be as easy as getting a hunting license."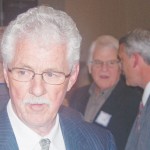 Booher
"We need a plan. 1. Balance the budget. 2. Create jobs… Michigan Promise? Fund it."
Candidates
Republican candidates for State level positions share thoughts at the Austin Blair Dinner. Jeremy Mishler is running for the 102nd State Representative Position, Sen. Michelle McManus for Secretary of State, and Rep. Darwin Booher for State Senator.