In any college sport, the turnover of athletes can cause highs and lows in the history of a program.
The last four seasons of women's soccer under the direction of head coach Neathan Gibson has certainly seen the low end of that cycle.
With one of the largest recruiting classes in Ferris soccer history, 12 new players, and a large roster overall, 27 to start the season back in August, the team's efforts proved to not be enough as they finished with the second worst overall record in the history of the program at 3-13-2. Not since the first year of the soccer program in 1999 when they lost every single game of the season has the winning percentage been so low.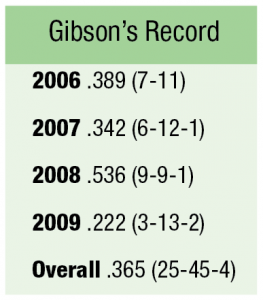 All of the ingredients were there for the Bulldogs to have a record-breaking season. The Bulldogs had strong players and leadership from upper classmen, a schedule that spaced long distance road games, like matches in the Upper Peninsula and Ohio, away from each other, and Grand Valley State University's former All American goalie, Kristin Nasturzio joining the staff. This season should have been a feast of victories, but instead resulted in the destruction of a team's record.
I have been attending Ferris soccer games for the Torch for years and can say without a doubt that the resulting wins and losses do not appear to be the product of a lack of ambition or fitness on the part of the players, but rather an inability to direct affectively by Gibson. While his past records with other teams and as a player himself have shown formidable skills, it just does not seem that this is a good fit for Gibson.
If Ferris wants to start posting winning seasons again, a reconsideration of Neathan Gibson is crucial.