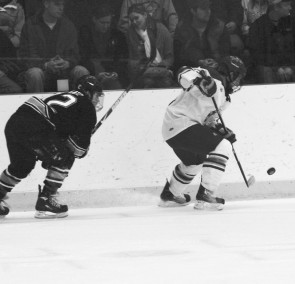 The Ferris State hockey program is returning to prominence after a few seasons of inconsistency.
Since I arrived at Ferris in August of 2006, the team has never finished in the top four in the Central Collegiate Hockey Association (CCHA) in the regular season or the conference tournament. The team has recorded just two winning seasons in the last six. Something has changed this season and the team is on pace for its best finish in seven years.
With an overall record of 16-4-2, this is the Bulldogs' best start since the 1979-1980 season. The team is 10-2-2-2 in the CCHA and has already defeated the nation's then No. 1-ranked team twice in shootouts.
A large part of the team's success can be traced to head coach Bob Daniels. Now in his 18th season as the man up front, Daniels is the winningest coach in Ferris hockey history. His 285 career victories ranks him 10th on the list of career wins among active Division I coaches.
The team's only CCHA Championship came in the 2002-2003 season under his direction. With a school-record 31-10-1 record, Ferris was the nation's first team to reach 30 wins in that season. The Bulldogs reached the eighth round in the NCAA Tournament and it is still the farthest any Ferris team has ever been in the national tournament.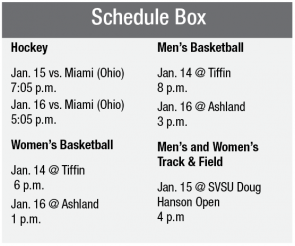 During his tenure, Daniels has recruited NHL-quality players to Ferris. Time and time again, he and his staff have attracted top players from minor league teams in Michigan, Illinois, and Canada, all the while competing against six other NCAA Division I programs in Michigan alone.
This season, just six of the 26 team members are seniors. Only one of the eight defensive players, Matt Case, is a senior. Matthew Kirzinger, Travis Ouellette, and Eric Alexander are in the top 20 in freshmen scoring in the CCHA.
Ferris leads the CCHA with 3.5 goals scored per game and is second in the conference in scoring defense. The Bulldogs finished ninth and seventh in those two respective statistical categories last season. Ferris also leads the CCHA in power play percentage and is third in penalty kill percentage.
This is only the second time the Bulldogs have ever started a season 11-0 at home. The team started the season with an energy and passion that I had not seen before. With the disappointing finish from the previous season still in their minds, they turned it into motivation and have not looked back.