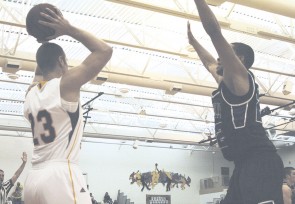 The Ferris State men's basketball team will be traveling to Wayne State and then Northwood to wrap up a five-game road trip.
The Bulldogs will be in Detroit tomorrow as they look to extend their winning streak against the 8-6 Wayne State Warriors. Only one of their six losses has come at home as they are 6-1 at Wink Arena this season.
On Saturday, Ferris will travel to Northwood to wrap up its road trip against the 7-7 Timberwolves. After a quick start to their season, Northwood has lost their last three games and six of their last seven.
The Bulldogs will be looking for more consistency on the defensive side of the ball as they attempt to extend their two-game winning streak. Junior forward/center Justin Keenan will be looking to continue his defensive ways as he leads the team in rebounds this season and has also contributed 20 steals.
"We are trying to become a more consistent defensive and rebounding team," said Keenan. "These are things we need to try to do to win a championship."
Ferris won its second game in a row this past Saturday as the team controlled Ashland for most of the game en route to an 80-69 victory. The Bulldogs' teamwork was on display as they compiled 23 assists throughout the game, compared to only eight by Ashland.
Keenan led the Bulldog attack going 10 of 14 from the field, which was good for 26 points. Senior guard Jon Yeazel had 15 points, eight assists, five rebounds, and three steals for the Bulldogs.
Ferris flew out of the gate as they jumped out to an 11-0 lead early and led by 18 at the half.
"What contributed to our quick start was our defensive intensity and our rebounding," said Keenan.
The Bulldogs earned a sweep in Ohio as they defeated Tiffin on Thursday. Ferris held a 15-point lead at halftime and carried that momentum to an 85-66 victory. As a team, the Bulldogs shot 54.5 percent from the field and 62.5 percent from the three-point line.
This is the second time this year that Ferris has triumphed over Ashland. The win improves the Bulldog record to 8-7 overall and 6-4 in the Great Lakes Intercollegiate Athletic Conference (GLIAC). Ferris is currently fourth in the GLIAC North Division standings and is tied for fifth with Wayne State in the overall conference standings.