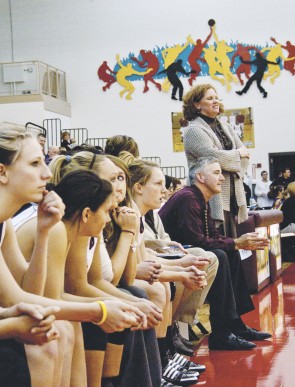 With 193 career victories, Tracey Dorow is the winningest coach in Ferris State women's basketball history.
Dorow has also posted the best winning percentage (.580) in the program's history since being named head coach prior to the 1998-1999 season.
Dorow led Ferris to a school-record 22-7 season and the school's first NCAA Division II Tournament appearance during the 1999-2000 season. The team also posted the highest grade point average in the nation for Division II teams during that season.
Dorow was a successful player on the court as well during her high school years. She was a two-time all-state and academic all-state selection at St. Joseph High School. She was also named to the Class B All-Decade Team in 1989 and placed third in voting for Michigan's "Miss Basketball."
10 Things About Tracey Dorow
Favorite movie: Fireproof
Favorite food: Strawberries
Favorite musical group: Tenth Avenue North
Favorite coach growing up: Tom Landry
Favorite thing to do in free time: Listen to music
Favorite moment as coach at FSU: Lead the nation in team GPA
Favorite TV show: 7th Heaven
Favorite basketball player growing up: Earvin "Magic" Johnson
What she would be doing if she wasn't coaching: Teaching Sunday school at her church
Biggest pet peeve: People who are disrespectful during the National Anthem