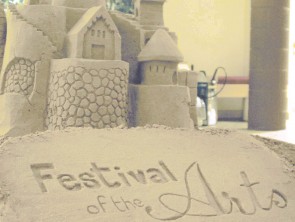 The 2010 Festival of the Arts is displaying local art ranging from high school choirs to wildlife photography.
This month-long event kicked off on Jan. 28 with the Festival of the Arts Opening Reception. The festival features 77 varying events in 32 days.
Bruce Dilg, chairman of the Festival of the Arts executive committee and FSU professor of architecture, said the event was initially started 50 years ago to celebrate the 75th anniversary of Ferris State University. The event continued until the early '90s.
"Three years ago we reinstituted the Festival of the Arts as a month-long celebration of the arts," said Dilg. "It is co-sponsored, co-located and co-funded by both the university and the greater Big Rapids Community and ArtWORKS of Big Rapids,"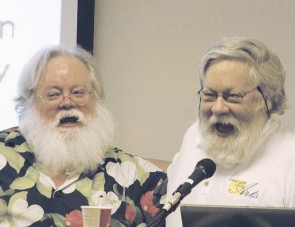 According to Dilg, there are two primary goals of this event; the first goal is to help people have their lives enriched by the arts.
"Whether you like painting or music isn't what is important," said Dilg. "We all experience the arts everyday from the buildings we live and work in designed by an architect, the automobile we drive designed very carefully by talented designers, the shade of lipstick or color and style of clothes we select, we experience art."
The second goal of the Festival of the Arts is to build a bridge between the FSU campus and downtown Big Rapids.
"By having events not just here on campus but at places such as Pepper's, the Blue Cow, and the Big Rapids City Commission chambers, we are bringing people in our community together through the arts," said Dilg.
The executive board for the festival, which consists of Dr. Scott Cohen, the director of the instrumental music programs at Ferris; Mr. Bill Donahue, professor emeritus of music from Ferris State University; Mr. Mark Gifford, the director of neighborhood services for the City of Big Rapids; Dr. Ed Mallett, founder of the Tuba Back series; and Carrie Weis, the director of the Rankin Center Art Gallery at Ferris, works hard to keep the events free, or nearly free, for the community.
"Through the incredible generosity of many different parts of Ferris, the City of Big Rapids, the Downtown Development Authority, the Downtown Business Association and numerous businesses and individuals, we raised approximately $50,000 to put on the Festival and make virtually all the events free," said Dilg.
For a complete list of events of the Festival of the Arts, visit ferris.edu/festival/schedule.htm.