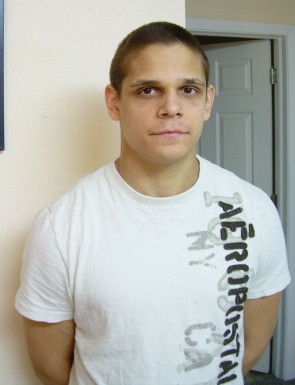 Stefan Randjelovic received a kidney transplant in Aug. of 1997 when he was 11 years old, and thus feels thankful for those who are willing to give the gift of life by donating an organ.
Randjelovic, a senior in the business administration program, believes that the Gift of Life Campus Challenge will encourage more people to register to be donors to help shorten the waiting list.
Randjelovic received a kidney transplant when he was 11 years old. He was not put on the waiting list because he received a transplant from a relative. He noted that he was fortunate given his AB blood type that allowed him to be able to receive a kidney from almost anyone.
Michigan's Organ Donation Registry, Gift of Life, Michigan's Campus Challenge, looks to draw in college students around the state. The Campus Challenge is currently in its seventh year and since its initiation in 2004, has inspired over 22,000 people to sign up on the donor registry.
Randjelovic said, "it's a good thing for people to be organ donors…I have plenty of respect for anyone who is willing to give someone else an extension of their life when theirs is over."
Ferris is one of 16 Michigan colleges or universities involved in the program. According to the Michigan Department of State, there are just under 3,000 Michigan residents currently waiting for an organ transplant. Nationally the number is over 100,000.
Although he is thankful to have received an organ donation, Randjelovic said, "I don't blame anyone who would not want to be an organ donor. It is not something simple." He went on to say, "I never had to go on dialysis which is a lucky thing. I think it is a good thing for people to be organ donors, I know I would much rather have a transplanted kidney than have to sit through dialysis three days a week."
Gift of Life is Michigan's non-profit, federally designated organ and tissue recovery that provides all services necessary for organ donation in the state.
For more information on the Campus Challenge visit the Gift of Life Web site at giftoflifemichigan.org.