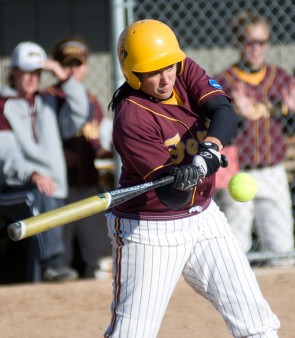 The Bulldogs will travel to Kissimmee, Fla. to compete in the Florida Rebel Spring Tournament over spring break.
Ferris has their work cut out for them as the team will play 14 games in eight days against some stiff competition, including California University (Pa.), which is ranked ninth in the National Fastpitch Coaches Association Division II Top 25 poll.
The Bulldogs began the season 0-4, but won their last two games. Two of the first four contests were against top 5-ranked teams in the NFCA poll. Ferris head Coach Keri Becker feels the confidence the team gained from the previous tournament should definitely help the Bulldogs in the upcoming tournament.
"Our pitchers were able to gain some confidence and as a team we are now more comfortable out on the field," said Becker.
Ferris will start the tournament off with a double-header on March 6 when they take the diamond against Gannon University (Pa.) and then again later in the day against Mary University (N.D.).
It will be important to get off to a good start to relieve some pressure from playing so many games in such a short amount of time. Freshman outfielder Morgan Kramerich, who scored the winning run in the Bulldogs' first win of the season, felt that getting their first win removed a lot of pressure from the team.
"It felt like a weight was lifted from our shoulders and everything just went right in our next game," said Kramerich.
Becker hopes that these early season games will instill some toughness and the ability to overcome adversity as the Bulldogs prepare for Great Lakes Intercollegiate Athletic Conference play.
Of the team's 46 regular-season games this season, 20 will be completed by March 13. The GLIAC season begins on March 31 with a home double-header against Saginaw Valley State.