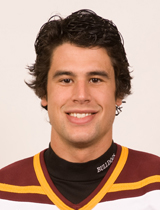 Three Bulldog hockey players have signed contracts to play in the American Hockey League.
Seniors Cody Chupp, Matt Case and Blair Riley have inked short-term contracts with three different American Hockey League teams.
Chupp, a two-time Bulldog captain, signed an amateur tryout agreement (ATO) with the Texas Stars, the affiliate for the National Hockey League's Dallas Stars, on March 26 and appeared in his first game the same night. The Stars are second in the West Division Standings in the AHL's Western Conference, the same conference as the Grand Rapids Griffins.
Chupp tied his career season-high and finished third on the team with 30 points during the 2009-2010 season. He tallied nine goals and career-best 21 assists for the Bulldogs. Chupp led the Bulldogs with a plus 13 efficiency rating this season.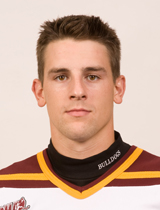 Case, the Bulldogs lone senior defenseman, signed an ATO with the Norfolk (Va.) Admirals, the affiliate of the Tampa Bay Lightning, on Monday. Case tallied a career-best 17 points this season. The Admirals are fourth in the East Division of the Eastern Conference.
Riley signed a contract with the Springfield Falcons and said will be with the team for the final five games of the regular season. Riley led Ferris with 38 points this season, including a team-best 18 goals. For his career, Riley is 29th in goals, fifth in shots on goal, and 38th in points in Ferris hockey history.
Ferris head coach Bob Daniels said he is proud of the senior class and that they deserve all the credit for what the team accomplished this season. Daniels said it speaks volumes to this group that some of the players that have signed with the American Hockey League, which is one step below the NHL.
"I'm not surprised at all," said Daniels, "They are very good hockey players and very deserving of the opportunities."