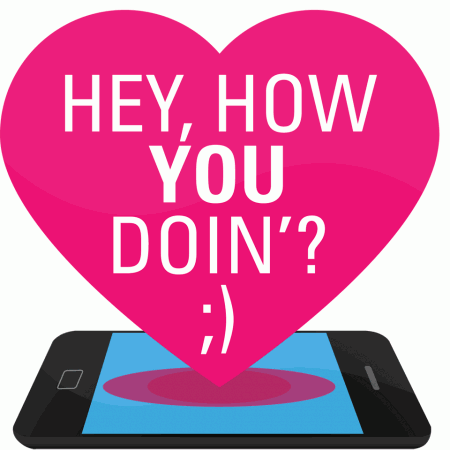 In this new technological age even the most intimate acts are now being performed digitally through a phenomenon known as "sexting."
"I view sexting as an interesting way of texting," said sophomore Justin Aman. "I can see how it might be fun for couples."
A general definition of sexting is described as the act of sending a sexually explicit and graphic message or picture by cell phone.
From Jesse James and Tiger Woods, who were both engaging in sexting relationships related to adulterous behavior, to High School Musical star Vanessa Hudgens, whose nude pictures meant for her boyfriend ended up on the internet, sexting has become a new fixation in the act of intimacy.
Since the celebrities are doing "it" digitally, it's no surprise that teenagers and college students have begun engaging in the act as well.
A nationwide survey conducted jointly by the National Campaign to Prevent Teen and Unplanned Pregnancy and CosmoGirl.com revealed that 33 percent of 20 to 26-year-olds admitted to having sent or posted a nude or semi-nude photo of themselves.
Almost 60 percent of young adults said they have sent a sexually suggestive message or posted something of that nature online.
Pre-med student Carli Denholm believes people sext for a variety of reasons.
She said, "Sexting allows people to be discretely intimate even when they're not alone, which I suppose people could find extra exciting."
Aman said, "I think people sext as a different form of foreplay. It's a little something to spice up their relationship."
One Ferris student, who wished to remain anonymous, said that she and her boyfriend sext because "it allows for a little bit of intimacy when far away for long periods."
She said, "I [sext] only when I'm away from my boyfriend for long periods of time to feel close to him on that intimate level."
Sexting isn't always as innocent as some may believe, however, especially when it involves minors.
For underage teenagers, sexting can lead to criminal charges and has even landed some high school students on the sex offenders list.
Sexting among consenting college students, however, will usually not lead to ending up on the sex offenders list.
Regarding sexting among consenting adults, Sarah Zielinski, a sophomore pre-pharmacy student, said, "I don't think there should be legal consequences; it is up to the individual to choose what's right for them."
She does believe, however, that sexting should lead to legal consequences when it involves minors. Denholm agreed and said consensual sexting among adults should not be legally punishable.
"That's like making talking dirty illegal, which is completely ridiculous," said Denholm. "Sexting is a private matter and [it's] just another way to communicate."
"Sexting can be good for mature, older relationships," said Aman. "For younger kids though, I think it's a little much."
Whether it is simply just another technological fad people are engaging in or if it's a genuine new means of being intimate with one's partner, sexting has become a large part of social life. n