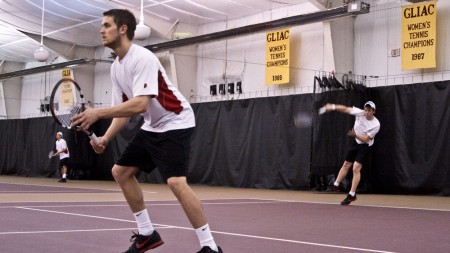 The Bulldogs will play Northwood on Thursday in a battle between Great Lakes Intercollegiate Athletic Conference (GLIAC) unbeatens.
Both teams are currently undefeated in conference play as Ferris State is 4-0 within the GLIAC and the Timberwolves are 3-0. The Bulldogs are 8-5 overall this season and 4-0 in home contests.
Last season, the Bulldogs went 6-1 in the GLIAC, with their lone loss coming against Northwood. Ferris also fell victim to the Timberwolves for a second time last year in the NCAA-II Midwest Regional Final as they were shut out 5-0.
Since 2003, Northwood has not lost a single regular-season conference match. The Timberwolves have won six consecutive conference tournaments and outscored GLIAC opponents 56-3 in nine contests last season.
While the Ferris team certainly faces a tall order, it has been playing extremely well as the team enters the contest on a five-game winning streak. The Bulldogs have shown they are not a team to be taken lightly as they have outscored opponents 39-6 during the current streak.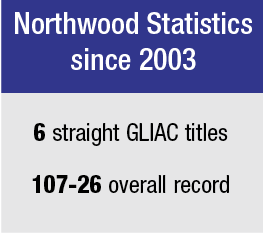 Ferris head coach Alex Palladino said his team will continue to battle as they strive for their goal of winning a conference title while going undefeated within the GLIAC. Ferris has lost 19 consecutive matches against the Timberwolves and has not defeated them since the 1999 GLIAC Championships.
Northwood, reigning GLIAC champion, is also riding a winning streak of its own as it has been victorious in four consecutive matches. The Bulldogs will be looking to break that streak and their recent woes against the Timberwolves as the teams face off Thursday.
"We have a good shot, we're playing at home, which will hopefully favor us, and Northwood is not as invulnerable as they have been in the past," said Palladino.