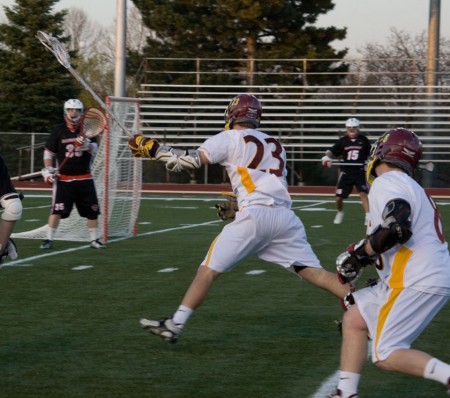 With a chance to win the Central Collegiate Lacrosse Association (CCLA) Division-II North Division, the Bulldog men's lacrosse team dropped the final two games of the season.
Coming into the weekend with an unblemished 2-0 division record and a six-game winning streak, the Bulldogs needed to win their final two games of the season to claim the North Division title.
Ferris began the weekend with a 16-8 loss against division foe Davenport University on Thursday at Top Taggart Field.
Davenport took control of the contest right off the bat in the first quarter, as the Panthers jumped out to a 6-2 advantage in the opening stanza. The Bulldogs fought back in the second quarter to grab three goals, but a scoreless third quarter and only three goals in the fourth quarter thwarted any chance of a comeback.
Though Ferris suffered a key divisional loss, the team still had a chance to force a three-way tie atop the North Division if it could pick up a victory over division leader Grand Valley State.
Grand Valley came out firing in the first quarter, as it jumped out to an 11-1 lead. The Bulldogs could not overcome the early scoring burst as they managed five more goals in the contest on the way to a 17-6 defeat, giving Grand Valley sole possession of the North Division title.
With the regular season wrapped up, the Bulldogs will look forward to the CCLA Division-II playoffs, which begin on April 30. Ferris finished the spring season 7-4 overall and 2-2 against division opponents.
With the top eight teams in the conference receiving bids, Ferris is currently in line for a playoff berth as the team finished the season ranked seventh in the conference.