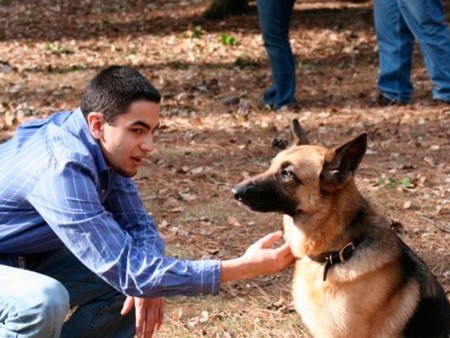 Cate Arroe has led an effort to stop the trend of student-owned dogs being abandoned at the end of the year.
"I have heard horror stories about students abandoning their pets at parks or in apartments or at the local shelter," said Arroe.
Arroe is a music professor at Ferris who recently gathered a group of 15 students who held in common the value that every animal deserves a home. The group, which recently obtained a registered student organization (RSO) status, is called Pet Savers.
The group's mission statement says, "We are dedicated to finding homes for pets who would otherwise be abandoned, and to providing services to dog and cat owners who would otherwise be forced to abandon their pets."
Vice president Gabe Laney, an FSU senior, believes that foster homes or permanent homes are preferable to animal shelters. Pet Savers has started a foster home network that they utilize when an animal is turned in. Part of the effort is to simply raise awareness so that students have a place to give their unwanted pet.
"The next step is to advertise to students and others in the community that if they have a pet they can't keep, we will take it and find it a home," said Laney. "We also provide services such as help with training, food and vet bills for our foster parents and dog walking."
Often times, these situations occur when a landlord finds out that a tenant has a dog, breaking the rules of the contract. Instead of moving out, the owners may abandon the dog.
Arroe said they have not built up enough foster homes for cats at this point, but she hopes to in the future.
The group was independently started by Arroe; it now has 15 official members.
For more information or to drop off an animal, call 231-250-2496. You can also visit www.petsaversbigrapids.com for more details.