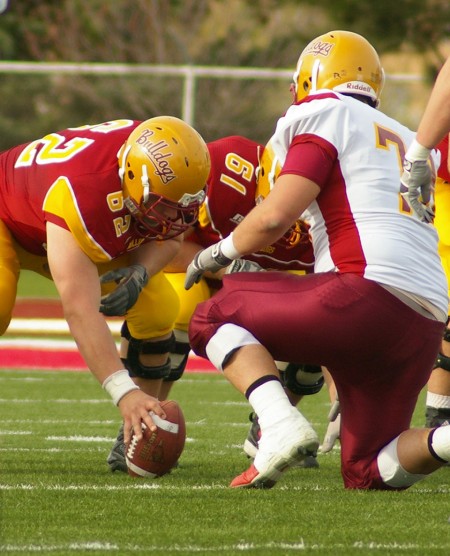 The Ferris football team closed out the spring with the annual Crimson & Gold Spring Game on Friday.
The Crimson team was made up of the first team offense and the second team defense. They squared off against the Gold team, which consisted of the second team offense and first team defense.
During three quarters of play, the Crimson team topped the Gold by a score of 26-12. The game was called short in order to prevent the chance of injuries.
The game showcased the progress the team has made thus far in learning the new offense instilled by first-year offensive coordinator Chris Boden, who was hired in March. Ferris head coach Jeff Pierce felt his team had some ups and downs, which is to be expected this early in the year.
"It wasn't a well-oiled machine, but we made some good progress over the course of the spring and feel good about where we're headed," said Pierce.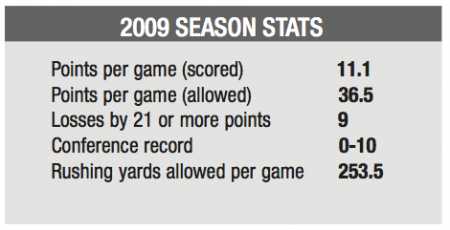 Senior fullback Leon Curry scored the first touchdown of the game as he ran off tackle and rumbled into the end zone for a 22-yard score. That ended up being the first of several big plays on the day. Junior receiver Damien Miller returned a kickoff 95 yards for a score and redshirt freshman running back Tyler Thomas wrapped up the scoring as he sprinted 77 yards for a touchdown.
"We have good team speed and we can make things happen," said Pierce. "We just need to fine-tune so we start making those plays more consistently."
Many members of the football team will continue to work hard during the offseason as 40 players have committed to staying in Big Rapids over the summer. The Bulldogs will start fall camp in early August as the team prepares to put a disappointing season behind them.
"We have all the pieces we need to get better," said Curry.
Curry and the rest of the Bulldogs will look to put all those pieces together as they kick off the season on Sept. 3 at Hillsdale.