The Ferris men's golf team earned a spot in the 2010 NCAA Division II Men's Golf Championships after finishing third at the Super Regional on Wednesday.
With a team score of 908 strokes in the three-round NCAA Division II Midwest/South Central Super Regional, the Bulldogs clinched a berth in the Division II Championships as the top five teams from the regional advance. Central Missouri claimed the top spot among the 20 competing teams with a score of 904 at the Territory Golf Club in Duncan, Okla.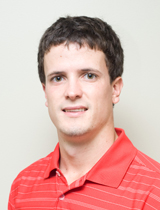 After an opening round 287 that put Ferris in third place, the team slipped to sixth in the second round after a subpar round of 320.
Ferris took control in the third and final round, as the team bounced back and fired a 301, the second lowest team score of the round, to finish the tournament four strokes off the lead.
Bulldog senior Eric Lilleboe led the charge for Ferris as he finished tied for fourth with a 222 (+6) effort.
Fellow senior Garrett Simons also earned a top-ten finish by placing tied for seventh, one stroke behind Lilleboe at 223 strokes. Ferris senior Kurt Valley finished tied for 31st with a score of 229, while junior Joe Brown came in 79th with a 241 on the tournament.
Senior Craig Burrows ended the tournament tied for 84th place by shooting a 243.
The Bulldogs will try to carry the momentum to the NCAA Division II Championships, which will begin on May 18 in Noblesville, Ind.