The Ferris State women's track team finished seventh in the GLIAC Championships on Friday, while the Bulldog men's team placed 10th.
Ferris State hosted the three-day event at Top Taggart Field May 5-7. The women's team earned 23 points, while the men earned eight points in the competition.Grand Valley State won the women's event for the 11th consecutive year with 291 points. The Ferris women's team improved one spot on its eighth-place finish from the 2009 championship meet.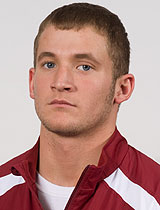 The Ashland Eagles captured the men's title for the third straight season with 208 points, while Grand Valley finished in second for the third consecutive year. Since 2005, the Bulldogs have not finished higher than ninth in the GLIAC Championships.
Bulldog freshman Zoey Hohmann earned a third-place finish in the 400 meters and sixth in the 200 meters. Senior Emily Cross placed sixth in the 100-meter hurdles with a time of 15.30. Cross finished sixth in the high jump as well. Ferris had seven top-10 finishes overall.
On the men's side, Bulldog sophomore Justin Price placed third in the 400 meters to earn All-GLIAC honors. Ferris senior Mike Mangieri earned a seventh-place finish in the 5,000 meters with a time of 15:08.98. Sophomores Tyler Crossman and Alex Best finished ninth and 10th in the 5,000 meters for Ferris out of 32 competitors.