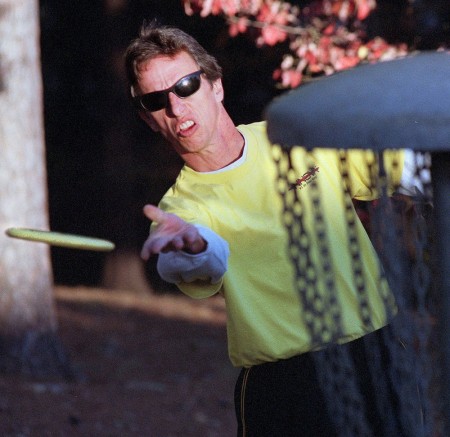 As summer is upon us, college students on a tight budget are turning to disc golf for summer fun.
Students in Big Rapids can travel a short distance to the Northend Riverside Park, which includes an 18-hole disc golf course. The course is free to anyone who wants to play and the only cost is the disc itself, which ranges from $8 to $20.
Disc golf rules are very similar to those of regular golf, with the exceptions being you throw a disc instead of hitting a golf ball and instead of a hole, there is a metal basket the player is aiming for.
While throwing a frisbee may seem easy, many players find it difficult at first to combine distance and accuracy in their shot. The course in Big Rapids is also in a highly wooded area, so players navigate around trees when throwing their discs.
Junior criminal justice major David Paseka had fun during his first disc golf outing, despite having a rough first time out.
"Disc golf is a cheap sport to play and a great way to pass the time out in the sun," said Paseka.
Even though beginners often have trouble at first, it usually does not stop people who are looking for something to do from going out and giving disc golf a shot. Sophomore criminal justice major Trevor Hoard first tried disc golf when he joined a few students from his hall for an outing.
"Overall, it's a relaxing sport, which doesn't take that much skill," said Hoard. "It's not like regular golf where you need a ton of practice."
Freshman communications major Danielle Leisner feels that disc golf is really fun because it can be done with a large group of people.
"It is something that everyone should try," said Leisner. "It's a game where even if you are bad, it is not going to leave you feeling defeated." n