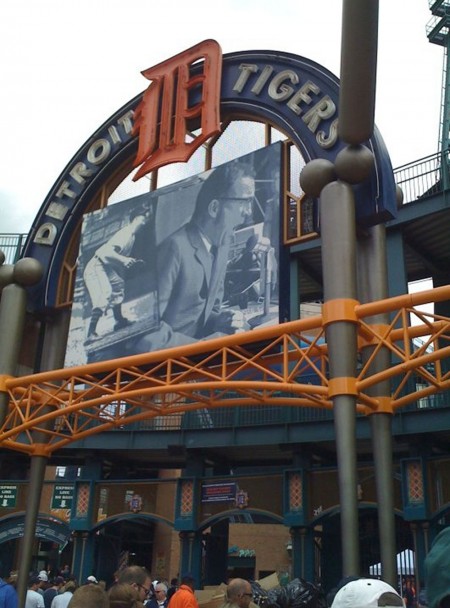 As some Ferris State students use their summer vacation to relax on the beach, many students have made a trip to Detroit to watch America's pastime, which is a summer tradition.
While activities such as going to concerts and camping out are staples of a college student's summer, more and more Ferris students have made going to a Detroit Tigers game an annual summer tradition."There's just something about going to a baseball game on a summer afternoon and taking in the experience, especially at a Tigers game," said Tyler Ross, a junior marketing student at Ferris who has gone to at least one Tigers game each summer for the past five years. "The environment at a Comerica Park is awesome and it's fun to head to a game with a couple of friends."
Though some students catch a game because of the environment of the stadium, the affordability of seeing a game has influenced some students to make going to a game an annual summer activity.
Junior Josh Dubey, who is studying pre-optometry at Ferris, said the prices of tickets, which range from $5 to $70 depending on the section, allows him to have some summer fun without breaking the bank.
"It helps that I don't have to go broke to go catch a game," said Dubey. "It's cheaper than any other sporting event and it's something fun that I can do with my friends."
Dubey also said that checking out downtown Detroit, where Comerica Park is located, is another plus of heading to a game.
"Most people don't think of Detroit as a cool place to be, but there are some good restaurants and places to check out while you're there," said Dubey.
While the game itself is the focus of most students who go to the ballpark, some students find the drive to Detroit the best part of the experience.
"It's always fun to take a road trip during the summer with a couple of your buddies," said Cory Carter, a junior studying criminal justice at Ferris. "Going to a game just combines the fun of hitting the road with your friends with the fun of hanging out and cheering on the home team."
Though students have a myriad of options to choose from for their summer fun, heading out to the ballpark looks to remain a growing trend at Ferris.
"It doesn't feel like summer until I go to a Tigers game," said Ross. "There's nothing like enjoying a summer day and supporting your home-state team."