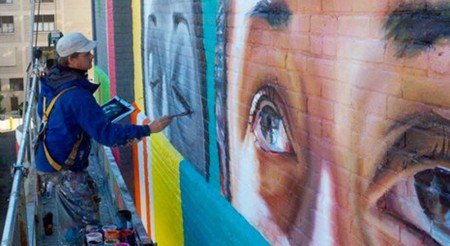 Kendall College of Art and Design, an affiliate of Ferris, is the canvas for a new piece of work tied in with the ArtPrize project in Grand Rapids.
ArtPrize is a form of art competition that takes place in Grand Rapids. It is designed to be a type of arts festival that is also geared toward being a social experiment that involves the community in art. Artists submit one piece of work or use a venue in downtown Grand Rapids to showcase their art and the public votes to decide the winner.
This year Kendall College decided they wanted to be a venue for an artist. The college approached an artist named Jeff Zimmermann, whose work had been seen in ArtPrize before, and asked him if he would be interested in doing a mural.
"It was a boring beige wall for such a long time," said Sarah Joseph, director of exhibitions at Kendall. "It was crying out for something."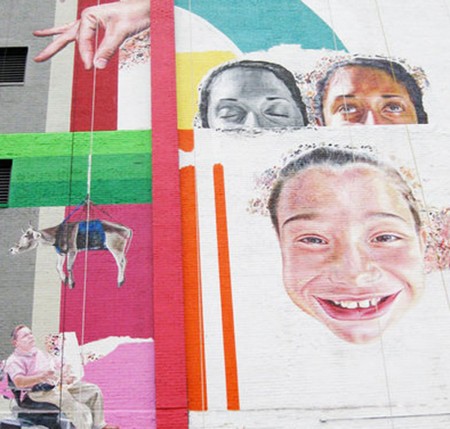 Zimmermann is originally from Chicago and he is recognized nationally and internationally for his large murals that showcase contemporary pop culture and portraits. He is also known for painting real people in his murals from the places he visits.
"[Zimmermann] believes in including people in the community in his work," said Joseph. "Everyone in the mural was someone he photographed from the community."
On artprize.org, Zimmermann stated that he would venture out into the Grand Rapids area to photograph locals and use them as references in his artwork.
"The immediate environment and its inhabitants help bring gestalten to my murals," said Zimmerman. "This is key to the artistic process and, for me, creates legitimacy. It's nice to ponder things with the community, over time, through a work of art."
Zimmermann gives a description of what he aspires to create at Kendall on artprize.org which says he wants the murals to be contemporary, engaging, and dynamic in color.
"If a mural is successful, the public will share ideas and discoveries they've made with others around them, or an idea will stick in their mind," said Zimmermann. "Public art already has an advantage as it's understood to be 'of the community' and therefore its perception comes democratically."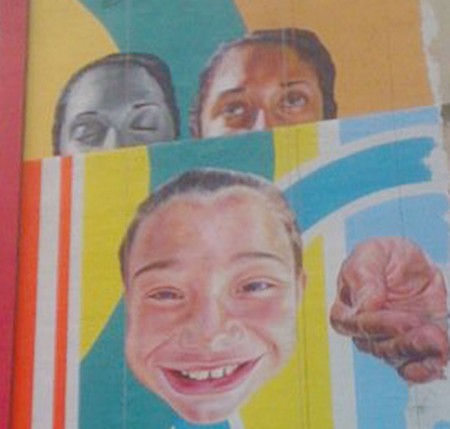 Zimmermann intends his pieces to be neutral in nature and hopes that they will "spark dialogue" and not necessarily provide answers.
The mural is set to be completed on Sept. 22, which is the opening day of the new ArtPrize competition. ArtPrize events will be taking place until Oct. 10, which is the closing day of the 2010 competition. n