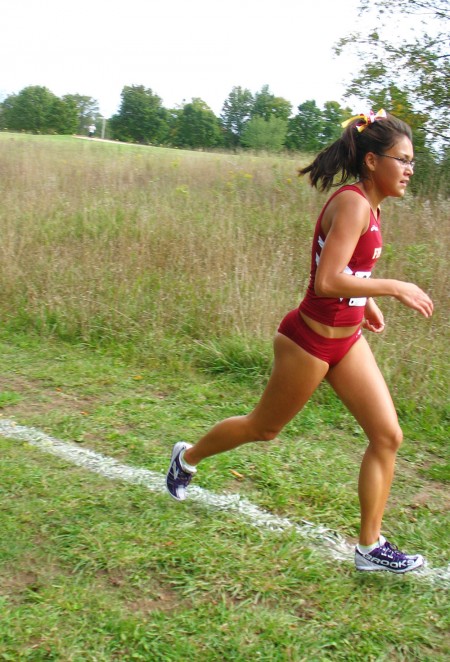 Home-course advantage was all Ferris State cross country needed, as the team snagged several top-place finishes in the non-scoring Bulldog Invitational.
The Bulldog Invitational included runners from Ferris, Northwood University, Davenport University and Kirtland Community College. No official scores were kept of the races but the women's team captured the top nine spots and held 12 of the top 13 positions. The team had 13 runners compete in the race, with all of them finishing in the top 15.
Senior Tina Muir led the Bulldogs by reaching a first-place finish in 18:21.14 on the 5k course and had sophomore Anna Rudd following her for a second place finish at 18:53.78.
Muir said the women have a great team this year, with a slew of very talented freshmen coming in to build on an already strong team from last year and that the sophomores have also been training very hard and are looking to show their improvements.
"I know at the end of the day all I can do is just run as hard as I can in the races and dedicate myself to the training as much as possible and the results will take care of themselves," said Muir.
The Ferris State men's team also found success at the invitational, which was held at the Katke Golf Course, with five runners finishing in the top 10.
Sophomore Ryan Chute set the bar for the men's team with a third-place finish in the 8k race with a time of 26:56.32. Ferris sophomore David Silversmith followed Chute for a fourth-place finish.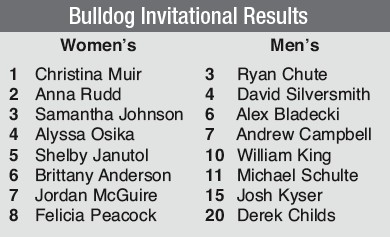 Sophomore Alex Bladecki arrived for the team in sixth, sophomore Andrew Campbell took seventh place, and Ferris redshirt freshman William King added a 10th place effort for the Bulldogs.
Chute said all the Ferris State men need to do in order to build on last year is to work hard and stay as healthy as possible.
"I think the team did fairly well," said Chute. "The season is just beginning and we are hoping to see some major breakthroughs this year in the meets to come."
Last season, the men's team took a fifth-place finish at the GLIAC tournament, good for its highest placing finish the team has had in more than 11 years. Chute said he would like the team to place better at conferences and regionals than the team did last year.
The Bulldogs look forward to heading to the Great Louisville Cross Country Classic in Louisville, Ky. on Oct. 2 for their next meet. n