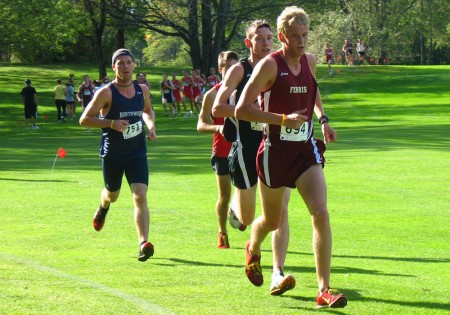 The Bulldogs ran in the Great Louisville Cross Country Classic which was the first scoring event of the year.
The women's team ran to a 10th-place finish in the 5k event which consisted of just under 100 teams. The women's team is currently ranked 10th nationally in the United States Track and Field/Cross Country Coaches Association Division II Poll.
Senior Tina Muir led the way for the Bulldogs as she finished 17th overall. Muir was happy with both her individual efforts and with the team's performance.
"I think we shocked a lot of people with the way we ran and I feel that we are only going to improve on our performances," said Muir.
Freshman Samantha Johnson finished 63rd and sophomore Alyssa Osika finished off the Bulldog top three as she placed 84th overall.
The men's cross country also had a strong showing as they placed 20th overall in the 8k event.
Sophomore Ryan Chute led the Bulldog men as he finished in 33rd place. Chute's finishing time of 25:55.00 was an improvement of over a minute from his previous best in the event.
Freshman David Silversmith finished 94th and sophomore Andrew Campbell came in at 134th overall.
"Our team is growing with confidence and everyone was grouped up and running together as a strong pack," said Chute. "A lot of guys have worked hard and made some huge steps just as I did in this race."
Both the men's and women's teams will be using this tournament as preparation for the Regional Tournament on Nov. 20, as it will be held on the same course. n