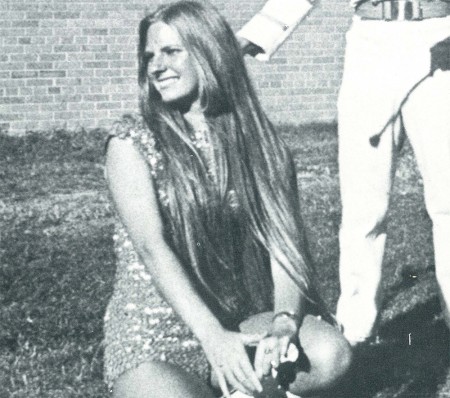 Patti Critchfield, Ferris alumnus and previous contestant on America's Got Talent, plans on using her skills and experience to provide dance workshops and eventually open a dance studio in Big Rapids.
"Without my experiences at Ferris State, throughout life I would have been just another flower in a field of dreams," said Critchfield about her time at Ferris.
Critchfield began dancing at the age of three, starting with tap, ballet, jazz, and then baton. She was in many recitals while growing up and became a semi-professional dancer at the age of eight.
"My favorite style of dance is jazz/modern with some hip hop. I am very 'with it' when it comes to dance," said Critchfield.
During her time at Ferris, Critchfield was very active in the arts, drama, and music departments while taking classes toward a social work degree.
Upon arriving to campus as a freshman in 1972, Critchfield auditioned to be a majorette for the school band. A majorette is a woman who leads a marching band and twirls a baton.
"There were many girls that tried out," said Critchfield. "I was informed they had chosen three majorettes and that my title would be 'Golden Girl.' I was very shocked that out of all of those great baton twirlers and majorettes that I was chosen to lead the band."
During the fall of '73, the Ferris marching band was invited to perform at a halftime show during a football game against the Detroit Lions and Chicago Bears in Detroit.
"I got a lot of camera time; that was a blast," said Critchfield. "When we returned that week to school we were informed that our Ferris State Bulldog Band was chosen to represent Michigan in the 1973 Inaugural Parade for Nixon in Washington, DC in January."
In February of 1974, Critchfield auditioned for the Grand Ol' Opry in Nashville as a singer and dancer.
"I danced around all of the judges and did the same energetic theme I had for Ferris as the Golden Girl," said Critchfield. "I was called when I returned home and was told I got the part to be in a singing and dancing group along with now-famous John Schneider."
Unfortunately, she was unable to take the part due to a family issue.
This past February Critchfield competed in America's Got Talent in Atlanta.
"I stood in line for hours and then sang 'These Boots are Made for Walkin'," said Critchfield. "A month later I learned that I would go on to the second round. Of 70,000 auditions, I was one of the 400 to beat the heap."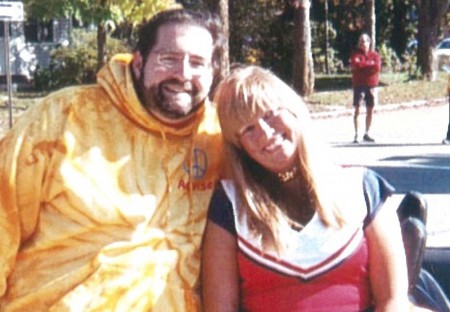 Critchfield was flown to New York and performed at the Hammerstein Ballroom in front of a packed audience and the judges: Howie Mandel, Sharon Osborne, and Piers Morgan.
"Howie stood up while I was dancing and was blowing kisses to me," said Critchfield. "He gave me a thumbs-up."
Unfortunately, Osborne and Morgan said no. She plans on auditioning again for America's Got Talent 2011.
This past June, Critchfield auditioned for Oprah Winfrey's new cable network called OWN as a talk show host. She is currently still in the running and her video can be seen at oprah.com.
Critchfield now has her sights set on holding dance workshops focusing on college students in Big Rapids.
"I have a goal and desire to give back to Ferris for all I gained from it," said Critchfield. "The majority of the money raised from these workshops will go to the music and drama departments of the college. I had envisioned that these workshops could be ongoing while at the same time I could be working on getting my own studio again."
Anyone interested in being on a committee to support the dance workshops, promoting them, or interested in partaking in the workshops can email Critchfield at pacaring@nullyahoo.com.
"Dancing, singing, performing, and reaching out to others have been my themes," said Critchfield. "Thank you so very much to Ferris for the opportunities and the love shown to me by the college and Big Rapids community." n