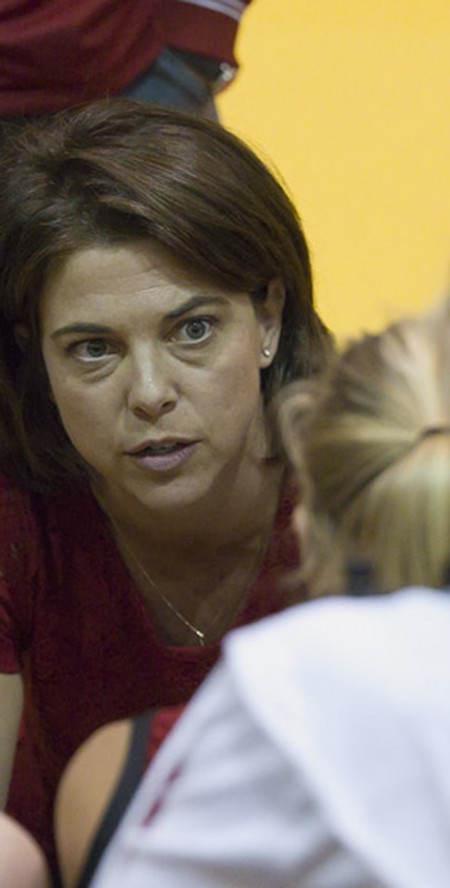 After the women's volleyball victory on Oct. 24, head coach Tia Brandel-Wilhelm has reached the milestone of her 300th win as a Bulldog.
Brandel-Wilhelm currently has a 302-159 record in her 15 years at Ferris State and is only 29 victories away from being the winningest volleyball coach in school history. After her 300th victory she was not even aware at first that she had crossed the milestone.
"After the game, people were telling me congratulations and I didn't know why, I didn't even have any knowledge of it," said Brandel-Wilhelm.
The Michigan native was first hired as head coach in 1996 after spending three years coaching at West Virginia Wesleyan. When applying for the Bulldog position, Brandel-Wilhelm was very impressed with the university and also with the volleyball program which had a history of being successful.
"I really liked Michigan, the community, and the location," said Brandel-Wilhelm, "I knew it was a place I'd want to be at for a while."
In the past 14 seasons, Brandel-Wilhelm has led the lady Bulldogs to 13 winning seasons and six appearences in the NCAA Division II Tournament. In 2004, she guided Ferris to a 24-7 record as they went on to win the GLIAC championship. She has also twice been voted as GLIAC coach of the year in 1998 and 2002.
"I have had great players and great assistant coaches, which has been the key to my success," said Brandel-Wilhelm.
For the moment, she is focused on making the Bulldogs one of the best programs in the country.
"To be one of the best, you have to constantly be thinking about what it takes to win a championship," said Brandel-Wilhelm.
She also appreciates the opportunity to be able to take part in her players' lives as she is able to watch and help them grow both on and off the court.
"It is an honor for me being a part of their lives," said Brandel-Wilhelm.
The women's volleyball team is currently 14-9 and well on their way to another winning season under the direction of Brandel-Wilhelm. Not even she can say how many more years she will be blessing Ferris with her presence.
"I will probably be here 'til they tell me to leave," said Brandel-Wilhelm. n