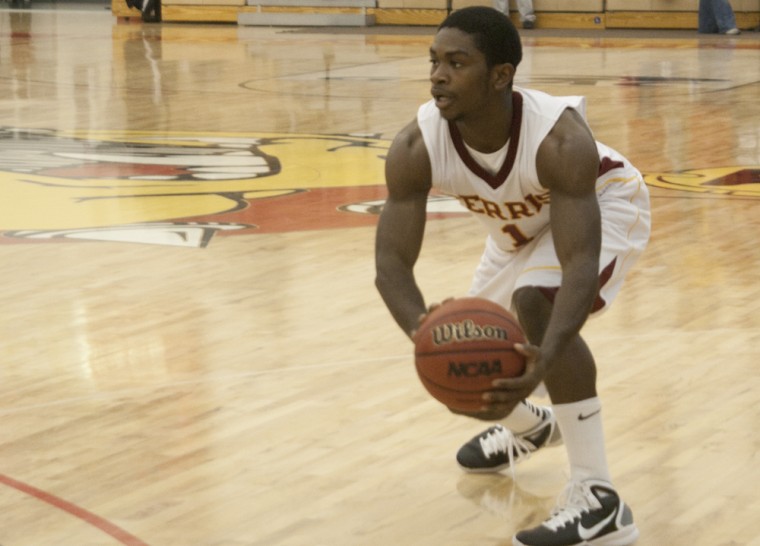 Although the Bulldogs couldn't overcome Eastern Michigan, they picked up two conference wins over Lake Superior State and Saginaw Valley State this past week.
Ferris dropped a 76-60 contest against Eastern Michigan in Ypsilanti on Dec. 4, marking the first time the two teams met since 1973.
The Bulldogs led for the majority of the first half, but the Eagles took the lead with 3:30 left in the first half and never looked back, clinching the victory.
Senior guard Darien Gay had 23 points on nine-of-11 shooting and senior forward/center Justin Keenan chipped in 14 points and nine rebounds in the contest.
Returning to GLIAC conference play served as a remedy to the loss against the Eagles, as the Bulldogs took down Lake Superior State at home on Thursday before taking to the road and defeating Saginaw Valley State on Saturday.
Behind a game-high 28 points and 10 rebounds from Keenan, the Bulldogs stayed perfect at home with a 79-61 drubbing against Lake Superior State to move the Bulldogs home record to 7-0. Keenan moved into fourth on Ferris' all-time scoring list with his effort against the Lakers.
"I'd like to see [Justin] around for a few more years," joked Ferris head coach Bill Sall. "We did a good job of getting the ball in on good situations…and it helps Justin a ton, too."
Ferris grabbed the lead with an 11-0 run at the midpoint of the first half and cruised to victory after that. Senior guard Matt Dehart tallied 19 points while Gay kept his high-scoring ways with 22 points.
"Opposing teams game plan around Justin and they sink to the paint whenever he touches the ball, so I just had to spot up and shoot with confidence," said Gay.
The momentum from the victory against the Lakers carried to the matchup against Saginaw Valley, as the Bulldogs battled back from a 37-32 halftime deficit to come out on top, 82-74. The Bulldogs improved to 6-2 in GLIAC play with the win as four Bulldogs hit double digits in the game. Keenan and Dehart were joined by senior forward Lou Williams and junior guard Dontae Molden in double-digit scoring.
Ferris returns to action on Saturday, Jan.15, with a road tilt against Northwood to continue GLIAC conference play. n