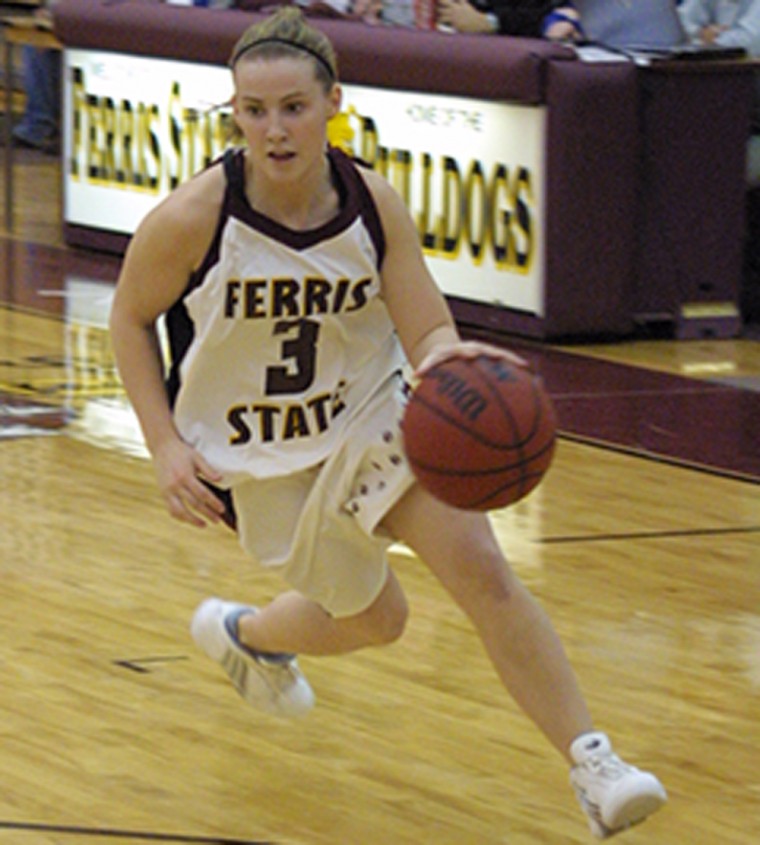 While most Ferris students look to make an impact after leaving school, former Bulldog athlete Katie Loosvelt recently showcased her talents on the small screen as a trainer on the MTV show "I Used To Be Fat."
Loosvelt, a native of Trenton and a former Bulldog basketball player from 2004-08, appeared on the premier episode of MTV's new reality show, where high school seniors are given a chance to work out with a trainer and get healthy before heading off to college.
On the show, Loosvelt helped Gabriella, an 18-year-old from the New Jersey area, turn around her unhealthy eating habits and helped Gabriella on her way to losing nearly 90 pounds over a 111-day stretch.
"It feels amazing to know that I was able to make a difference in the life of a special girl," said Loosvelt, who is employed by Tilton Fitness in New Jersey as a personal trainer. "I came in to help a girl achieve her goal of a healthier lifestyle and to change her life around, so it feels great to help a person with such a warm spirit."
Though helping individuals achieve a healthier lifestyle is part of Loosvelt's everyday life, the opportunity to work on the show and help Gabriella was something Loosvelt couldn't turn down.
"This opportunity was something that I was excited to be a part of," said Loosvelt. "My boss told me that MTV was looking for trainers to work with a girl in the New Jersey area and he asked me if I'd be interested, and of course I said yes."
With turning someone's lifestyle and eating habits around over the course of a summer as a substantial task, Loosvelt said that while the experience was fun, it came with a fair share of difficulties along the way.
Getting Gabriella to buy into healthier eating habits and keeping her motivated during the training process were some of the difficult aspects of the summer, but Loosvlet said it was all worth it to see Gabriella achieve her goal in the end.
A four-year letter winner for the Bulldogs, Loosvelt contributed to a school-record 23 wins and NCAA Division II Sweet Sixteen appearance in her junior season in 2006-07. Loosvelt ranks 10th in Ferris history with 291 career assists and was a three-time GLIAC All-Academic Team honoree while playing for current Ferris head coach Tracey Dorow.
"Determination, persistence, competitive drive…those are the first words that come to mind," said Dorow. "Katie ignites a passion in others to work hard and have fun. Even when it doesn't seem fun, she has a way of encouraging the people around her to make it fun."
Of the memories Dorow has of Loosvelt, Dorow said Loosvelt had a knack for keeping the mood light, even when in the face of adversity.
"She may not have been in the role she wanted to be during her time at Ferris, but she had a phenomenal career here and I know that I am proud of her for all of that," said Dorrow. "As I well up with tears, I am so excited that she has found a career where she is literally saving lives." n