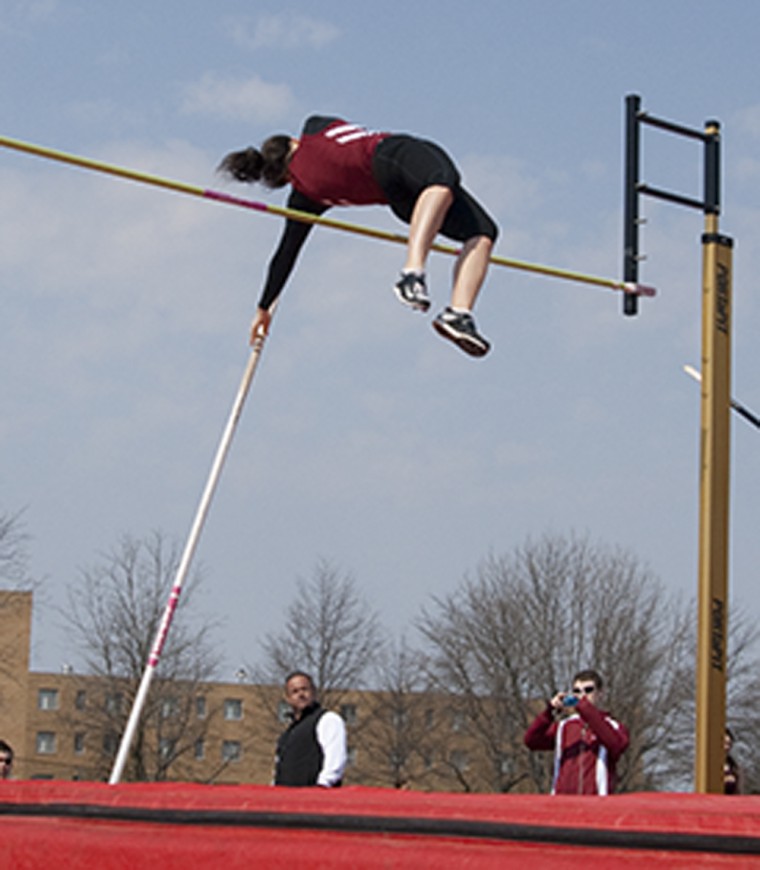 Track athletes will kick off the indoor season in the Bob Eubanks Open at Grand Valley State University on Jan. 14th.
The Bulldogs will test their abilities in the non-scoring event against schools like Aquinas, Hillsdale, Cornerstone, and Olivet, among others. It is early in the season, so the meet will be relatively small. This meet will be a good judge of Ferris State's competition, said sophomore David Silversmith.
Silversmith sees the men's team improving with the help of coach Steve Picucci keeping the men focused on steady development. He said the men's team is a tight knit group of guys and Picucci is directing them toward reaching the national meet.
"Running at Ferris isn't a leisure activity anymore," said Silversmith. "We are returning to the glory days."
If the men can get some fast times this indoor and outdoor season then the men will have a chance to qualify for the national meet in cross country next year. Silversmith said the track and field team has a good middle distance group running in the 400m and 800m races. He also has faith in Ferris State's new athletic director Perk Weisenburger to bring a sprint coach to Ferris so the Bulldogs will have a complete competitive team.
Picucci feels the team needs to be more dedicated on a regular basis in order for the Bulldogs to have greater success.
"The biggest thing we need to do is be consistent with our training," said Picucci. "We have enough talent, we just need to stick with it and be consistent week after week."
Women's track and field will be without lead runner Tina Muir this indoor track season. Instead Muir will run during the outdoor track and field season. Muir is redshirting this season to remain eligible for indoor, outdoor, and cross country competition next year.
Though the women's track and field team will miss Muir, Picucci said the Bulldogs will still have plenty of backup for distance in freshmen runners like Samantha Johnson, Brittany Anderson, and Breeann Ovokaitys. The team also has sophomore Zoey Holmann returning this year. Holmann was one of the conference's top sprinters in the outdoor season last year.
After the meet at GVSU on Jan. 14 the Bulldogs will partake in the Mike Lints Laker Open on Jan. 21 at Grand Valley. n