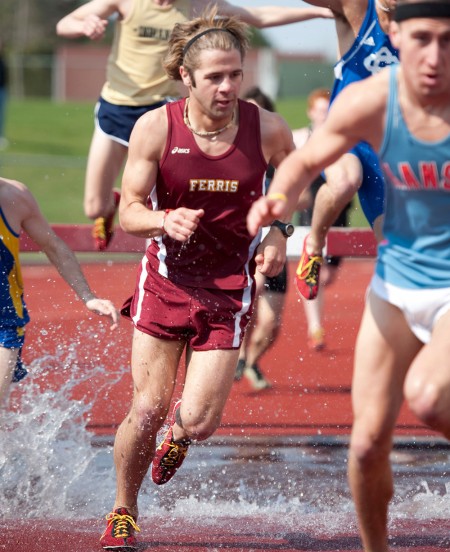 Ferris State competed in one of the biggest meets of the year at Grand Valley State.
Several schools from Michigan and the Midwest region competed against each other inside the Laker Turf Building in Allendale. Athletes from Ferris State, GVSU, Michigan, Michigan State, Hillsdale, Purdue, Davenport, and many others battled in the high caliber non-scoring meet. The non-scoring competition featured 50-plus participants in several events.
"I thought overall we ran really well," said Ferris coach Steve Picucci. "We had a couple big breakthroughs and some good performances."
The Bulldogs' Michael Schulte snagged third-place in the open portion of the 5000-meter event while teammate Derek Childs followed for a 10th-place finish. Sophomore Ryan Chute took third-place in the men's mile open race with a time of 4:17.23.
"I feel the men's team performed well, especially the middle distance guys. A lot of them ran personal bests," said Chute.
FSU's women had sophomore Felicia Slate finish fourth overall in the women's open 5000-meter event.
The lady Bulldogs also finished fifth in the women's distance medley race with a squad featuring senior Paige Onweller, sophomore Zoey Hohmann, sophomore Alyssa Osika, and freshman Samantha Johnson.
"The competition was steep, and there were many skilled athletes out there this weekend," said Hohmann. "It is always more difficult to place well when there are more competitors at a meet, but this is called the 'Big Meet' for a reason."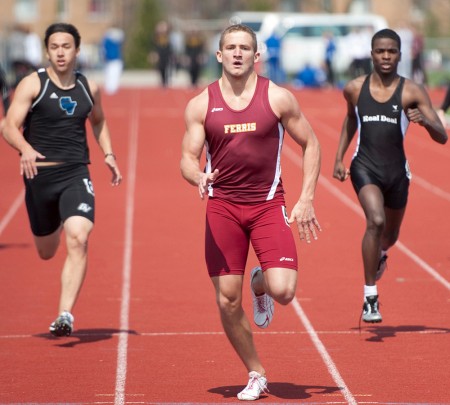 Ferris will next travel back to Allendale to compete in the GVSU Indoor Meet on Feb. 18 at the same location. The outdoor season will end with the GLIAC Championship.
Picucci said the conference championship helps him get an idea of where the track and field team will be at, in terms of training, as the outdoor season begins. Ferris State will start the outdoor season April 2 at the
Aquinas Open. n