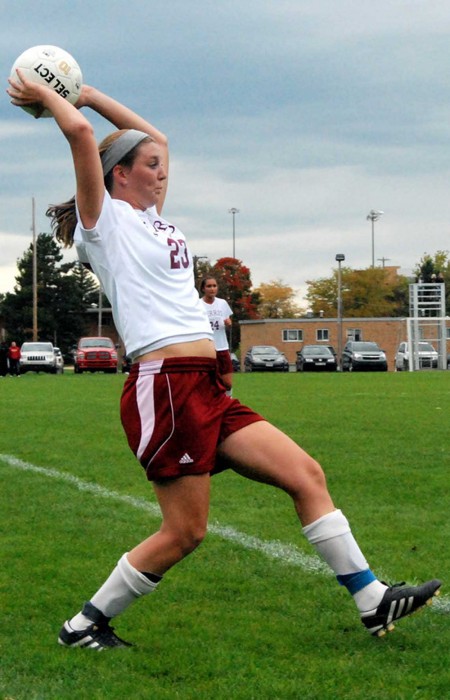 Following a fourth-place finish in the GLIAC North division, the Ferris State University women's soccer team is looking toward the 2011 season with the addition of eight recruits.
"This class will definitely help us to build on the successes the program had this past fall and keep us moving forward," second year head coach Matt Kellogg said. "I expect a lot out of this group right from the start and to help push our veterans to new levels of play."
Kellogg announced three forwards, three midfielders, one defender, and one goalkeeper have each signed a National Letter of Intent to join the Bulldogs.
"This recruiting class is a great group of players on and off the field," he said. "I have had an opportunity to know these eight student-athletes well through the recruiting process and know they're not only great players, but great people as well."
According to Kellogg, the new class will do more than just fill the gaps left by graduation. He believes the recruits will provide the squad with depth and versatility.
"At the end of last season, we had quite a few injuries and just didn't seem to have the depth to finish strong," he said. "This class certainly addresses the need for more depth. With five of the seven players we lost from last year's squad being attacking players, this class is loaded with attackers that can play a variety of roles for us in the attack."
The Bulldogs finished the 2010 season with a 7-9-3 overall record, including a 7-6-2 mark in GLIAC play. n