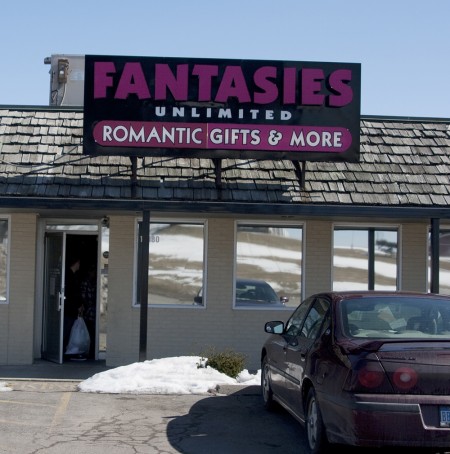 Since its unveiling last January, the Tabu Lounge—a members-only club that offers exotic dancing—immediately caught public attention.
Located within Fantasies Unlimited, just south of town in Big Rapids, the lounge offers patrons—18 years and older—what had previously been missing in the area: live, adult entertainment.
Already a hotspot for intimate apparel, graphic literature and adult toys, Fantasies Unlimited seems the perfect fit for this new, up-and-coming enterprise.
Due to Tabu being the first of its kind in Big Rapids, there is no local ordinance regulating its specific sort of business. Until the new ordinance is passed by the township board, the thick, black curtains must remain temporarily closed.
Directly following Tabu's opening, speculations began to spread about exactly what it offered. Terms like "strip club" and "brothel" were casually thrown around. Without formal marketing or advertising, Tabu Lounge had only a feature story in The Pioneer to set the record straight.
"Nobody was nude, contrary to whatever rumor was floating around," said a clerk from Fantasies Unlimited. "They weren't doing anything illegal here. They were wearing nothing less in Tabu than the girls can wear jogging down the street or going to the beach."
The club featured a stripper pole with dancers donning lingerie or bikinis. For about $30, a customer could receive a personal lap dance—equally as non-nude—in either the main viewing area or a private room. In some reported cases, entertainers wore nothing more than a g-string and pasties.
According to the clerk from Fantasies Unlimited, speaking under anonymity, the five girls working at the lounge were not directly employed by Fantasies or its parent company, DMV holdings. The entertainers, all between the ages of 18 and 28, were instead "independent contractors," and therefore under different liability conditions.
Legality aside, there are moral and social implications surrounding the board's decision to draft the new ordinance and put the lounge on temporary hiatus. Some community members see the business as a negative impact to the area, and a magnet for other unwelcome activities such as prostitution, drug trafficking and violent crimes.
These recent events question whether Big Rapids is ready for this sort of establishment.
"I've heard some positive and negative things about it," said one Big Rapids small business owner. "There's no signs down there that say 'strip club.' If it's behind closed doors, who is to say what they do in their own building?"
Despite its lack of any serious traffic, the Tabu Lounge became somewhat popular among students from Ferris State.
According to Tracy, an employee at Fantasies, student-aged patrons make up 70 to 75 percent of the customer base for the businesses during weeks the University is in session.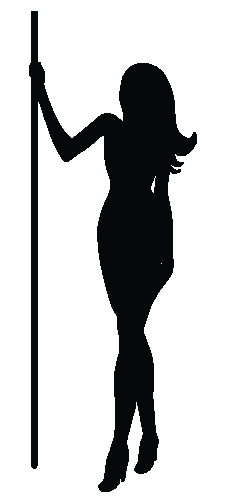 "When I first heard about it, I was surprised," said Ferris freshman Travis Moran. "These establishments are usually attributed to larger cities."
Other students remarked how they had to travel as far as Grand Rapids for similar entertainment in the past.
"I don't think anybody's really offended by it," said Moran. "If there wasn't demand for it, it wouldn't exist."
An ordinance has since been drafted. If passed, it will allow Tabu Lounge to resume operations under new guidelines and occupancy regulations.
"The Board has 90 days to pass the ordinance, which they will," said the Fantasies clerk. "They can't say the business never existed."