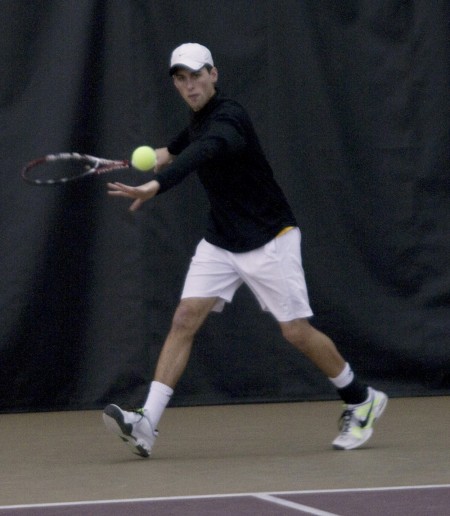 The Ferris State University men's and women's tennis teams experienced success on the road during spring break action.
The women's squad began the trip with an 8-1 non-league win over Robert Morris University Monday. FSU captured two of the three doubles flights before going on to sweep the six singles spots.
"The off season is lengthy, but we have stayed focused on consistent work ethic and good fundamental development," fourth-year head coach Alex Palladino said. "A key point that I emphasize more than any other with our team is the willingness to compete with enthusiasm and poise."
The Bulldogs then travelled to the University of Chicago. FSU dropped a 7-2 decision Wednesday. Senior Alina Stanila scored a win in the first singles spot while junior Natalie Diorio and sophomore Tabitha Simpson notched a victory in the third doubles spot.
The women's team faced off against DePauw University Thursday. The Bulldogs recorded a 6-3 triumph over the Tigers.
FSU wrapped up the trip with a convincing 9-0 win over Rose-Hulman University.
"I have expected a consistent work ethic and demeanor from our squad and that continues to be my expectation," Palladino said.
The men's team began its trip with a 6-3 setback to the University of Chicago. The match began at 9 p.m. Tuesday and did not conclude until the early hours of Wednesday morning.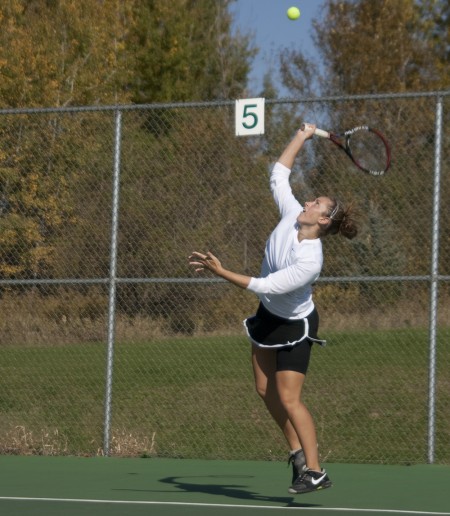 Scoring for the Bulldogs were junior Oriol Vidal Cortes in the fifth singles spot, sophomore Tyler Marengo and junior Jack Swan in the second doubles spot, and junior Justin Hermes and freshman Otto Keresztes in the third doubles spot.
The Bulldogs defeated DePauw University in a close 5-4 match before recording resounding 9-0 victories over Indiana Tech and Rose-Hulman to end the trip.
The men's team is ranked 40th in the Intercollegiate Tennis Association (ITA) Division II Poll. The women's team is ranked 32nd in the ITA Division II Poll as well as fourth in the Midwest Regional listing.
"As long as we are putting forth the effort, maintaining our composure, and playing with maturity, my expectations will be met," Palladino said. "In the end, I feel that the team that puts in the most effort will emerge victorious, so I am hopeful that we prove to be that team." n