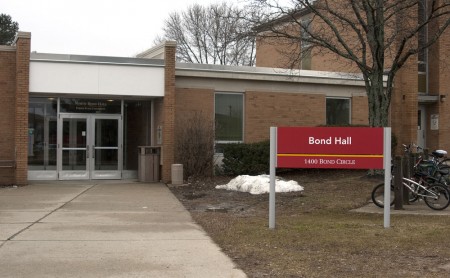 When walking down one of South Bond Hall's floors next year, students may be surprised to notice that there will be no males living there.
Bond Hall is trying something different and making one of its floors for females only. The new house will be set up adjacent to the international house, giving girls the opportunity to live separated from males for religious, cultural or personal reasons.
"We had a few students who requested to live away from males and we wanted to respect their wishes and provide an all girls floor. We know that not every culture or background allows such a close interaction with the opposite sex and we wanted to offer that option," said Assistant Director of Residential Programs and Services, Lisa Ortiz.
"This is just one step in the continual improvement process Ferris State housing is trying to provide for equal opportunity for each resident on campus," said Ortiz.
With an increase in international students in the past year, Ferris State housing is working closely with the International Office to provide better housing for those from different backgrounds.
Yug Gill, hall director for Bond Hall and former international student, wanted to provide a community where students could not only learn in classrooms, but in their communities as well.
"Bond Hall houses a lot of different cultures and people from different backgrounds; I wanted to create a place where students can learn from each other and about their cultures," said Gill.
"As we move forward with our education, we learn that we are becoming more of a global society. Living with people from all around the world really prepares the students for working with people from all over the world on a daily basis," said Gill.
The all-female floor is only one of the first few steps Bond Hall is trying to take to make international students feel comfortable in their residence halls. With nicer kitchens, no meal plan options, and break housing, the hall is tailor-made for international students.
"With international students, going home is a little tougher and we needed to have the option for students to stay on campus during breaks because a plane halfway across the world may not be feasible," said Gill.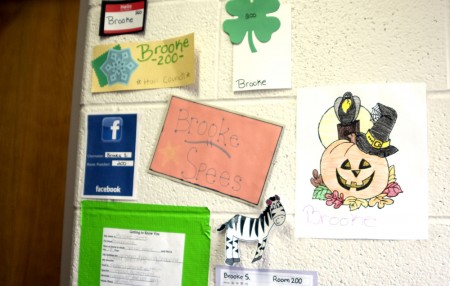 Kayla Franzel, who is starting in the radiography program in the fall, will be the resident advisor for the all-girls floor next year.
"This will be a new experience for me, but I am looking forward to it. I cannot wait to be a resident advisor and make a lot of new friends. Having an all-girls floor will be something new, but I am excited to meet everyone," said Franzel.
Since this is new next year, no one knows how effective it will be, but they are hoping it will be a good and worthwhile move.
"If this works and no problems arise, we will continue doing it, but if it doesn't work out, we will re-evaluate it and try to better our residents another way," said Gill. n