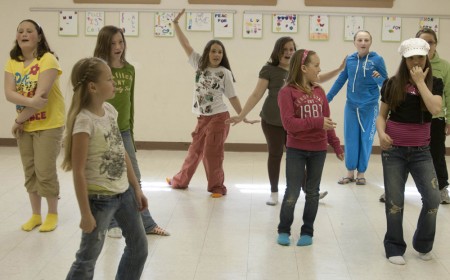 Most students recognize Wink Arena as the place where students and community members go to support the Bulldog hockey team.
Whether it's the roar of the Dawg Pound, local supporters clapping, or children pounding on the glass, patrons of all ages regularly show their support for the Bulldogs.
But what few people know is that Wink Arena is not just home to the FSU hockey team. A group of people that enjoy a different ice sport also spend countless hours there, working just as hard, but usually receive much less recognition. That group is the Big Rapids Figure Skating Club and the Big Rapids Figure Skating Academy.
On March 25 at 7 p.m. and March 26 at 2 p.m., the BRFSC and BRSA will be presenting their 34th annual ice show at Ferris' very own Wink Arena. This event will showcase the hard work and dedication of these athletes that often goes unseen.
Ferris students are involved in the BRFSC and BRSA. Kelsey Kiella, a senior in music industry management with specializations in advertising and marketing, has been on the ice since she was seven years old, skating competitively for nine years and coaching for six.
"It's a sport that's often over looked. I've spent my whole career defending figure skating as being a sport and not just 'running around on toe picks in pretty dresses and lots of glitter.' It's a sport that these skaters work an entire year for," said Kiella.
One place students may have seen the product of the BRSA is during half time shows of hockey games, where young skaters often take to the ice and win the hearts of the Big Rapids community and Ferris students alike.
"In the last four years the Dawg Pound has loved when my skaters perform in the hockey games. They end up chanting their names, clapping along to their music and literally bowing down when they walk by. If the students like what they see there, then they'll surely like the ice show and should attend," said Kiella Lang, a senior in biology.
Lang, coaches and has been skating since age four.
"I love helping the skaters grow in the sport. It's such a nice feeling when you see them get a move for the first time and they light up or when they finally pass a level," said Lang.
Without a doubt, both these girls have taken their responsibilities on the ice and applied it to other areas of their lives.
"Skating has shaped who I am today. It helps me in school to really work for what I get and to stay focused on what I want," said Kiella. "In skating, you fall down hundreds of times before you land a jump. It's crucial to get back up and keep going in skating and life. You can fail and fail, but if you keep working towards what you want, then comes the success."
The persistent, hardworking attitude of Kiella, Lang and other skaters and coaches won't be missed in the upcoming show, where some of the past favorite pieces will be featured.
"The theme this season will revisit music that has been performed to during shows prior to the year 2000.  We are using quite an eclectic array of songs that would appeal to multiple generations. The skaters are very talented and are excited to show everyone what they have learned this season," said Daphne Solis, creator, owner, and director of the BRSA.
The coaches will also be performing in a number called "The Pro Number," which is a chance for Ferris students to check out some of their fellow classmates' talent and years of experience.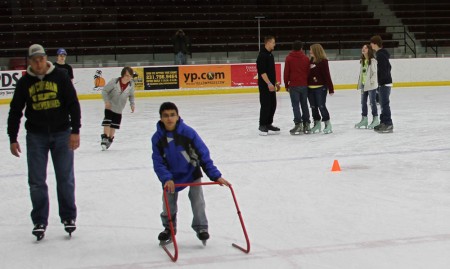 Emily Podehl is the program chairperson, publicity chairperson, and coach for BRFSC and BRSA, and has taken part in the last 22 ice shows as either a volunteer, skater, or coach. She can testify to the talent and dedication of all involved.
"Our skaters, coaches, and volunteers work extremely hard all year long, year in and year out. Everyone involved in the show is part of the local community. They might be your neighbor, co-worker, or even your classmate," said Podehl.
Tickets are $6 for general admission and are available at the door. For more information, contact Podehl at emily.podehl@nullgmail.com n