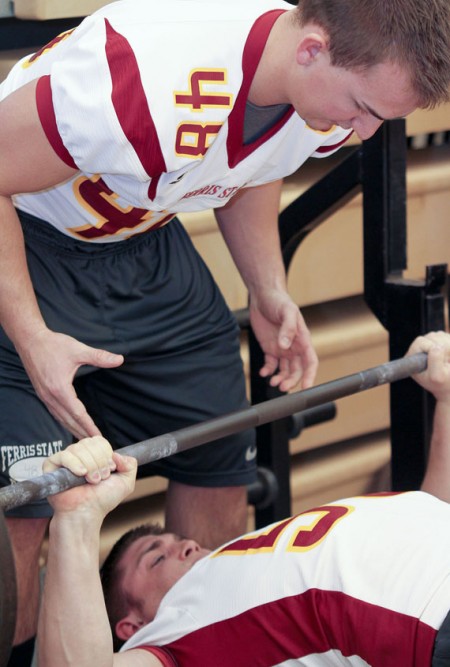 The Bulldogs pumped up their muscles for fans, family and alumni in an attempt to raise funds for the Ferris football program as they wrap up winter conditioning.
The Bulldogs hosted the 29th annual Lift-A-Thon, an event established to create funds for the football team as they compete in the GLIAC Conference. The Lift-A-Thon also serves as an indicator for coaches to see how much progress the players have made in winter conditioning.
"This event shows how hard players have been working. It was a long winter and our athletes showed their dedication day in and day out," said sophomore defensive lineman Rance Mask. "It is a lot of fun competing against players because it shows who's stronger."
The events the Bulldogs performed in included the bench press, pro shuttle run, 20-yard sprint, tug of war and an entertainment and talent show. Every member of the team competed in the bench press event, while selected members of position groups compete in the other events.
For the second consecutive year, the Bulldogs included the Bulldog Challenge in the Lift-A-Thon event. The Bulldog Challenge is a competition between team position groups. This year, Buffalo Wild Wings helped sponsor the Bulldog Challenge.
"The chance to compete against your teammates is probably the best part of the event," said junior center Jake Hancock. "Every winner gets bragging rights and often times will hold it over the losers head the rest of the year."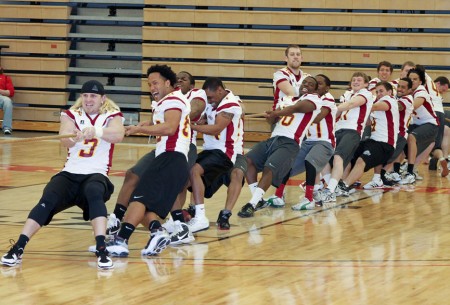 As winter conditioning comes to a halt, the Bulldogs will enter spring drills. Ferris is expected to return 50 letter-winners for the 2011 season, including 17 full-time starters. Nine of those starters will be on defense and eight starters will be on offense. Two kicking specialists will also be returning.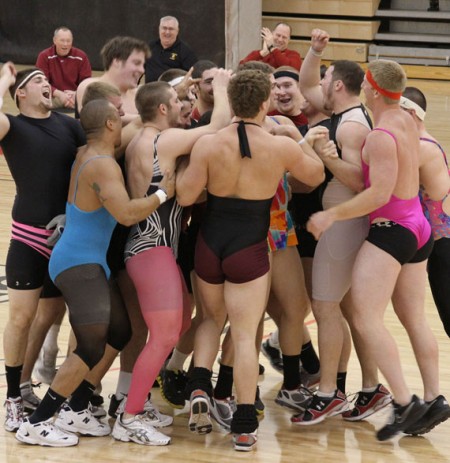 The NCAA has allotted coach Jeff Pierce and his staff 15 practices for the team. The first day of practice begins March 31. The annual Crimson and Gold Spring Game will cap off the spring training period on April 21. Kickoff for the game will be at 6 p.m. at Top Taggart Field. n