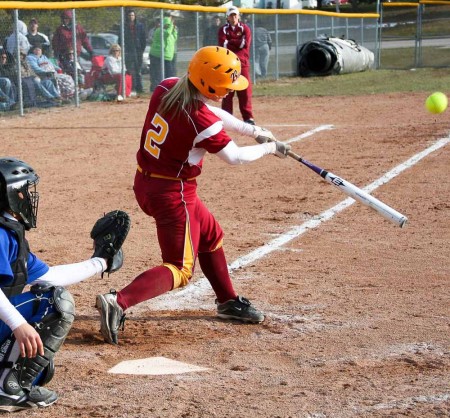 There are certain indicators that let you know that springtime in Michigan is approaching. There is the constant complaining about the constantly-changing weather. The sight of people walking around campus with shorts on once the thermometer hits 45 degrees.
But while in class during Opening Day of the MLB season, it was the waves of hats I saw sporting the old English "D" that reminded me that spring had finally arrived.
For many people in Michigan and for me personally, opening day for the Tigers is close to an official holiday. So as I sat in class hoping to get back in time for the first pitch, I started thinking about the number of people with Tigers appeal on during the day.
So as I should have been listening to lecture, I started to wonder what kind of fan base could be established at Ferris if the athletics department brought back baseball at the NCAA level to Ferris.
Now while Ferris is not the only team in the GLIAC without a baseball team, as four other members of the conference have no teams, I believe that getting baseball back into the athletics program could be a wise choice.
It's a very hard task to start up a new athletic program from scratch and the process could be tedious, but Ferris really wouldn't have to worry about a bare cupboard when it comes to talent.
Right now, if you want to play competitive baseball representing Ferris, playing for the club baseball team is the choice that is presented. But the club baseball team at Ferris has had a history of being a very competitive team that has had plenty of postseason experience.
With this, there are players already here at Ferris than can play. All that's needed now is to get a team out there in the GLIAC and give some of the players a chance.
I'm well aware of the funding issues and all of the other aspects of starting up a college team, but just on the pure concept of an idea, I believe that it would be a popular move for the athletics program to at least consider it.
While the Bulldog softball team has been a successful program, I believe it's time to compliment it with a baseball team.
It might be a great decision or it could turn into a long process, but with the amount of baseball fans that I have witnessed on campus, the idea should at least be entertained.
Because who knows if the next Roy Halladay might make their way to Ferris campus. n