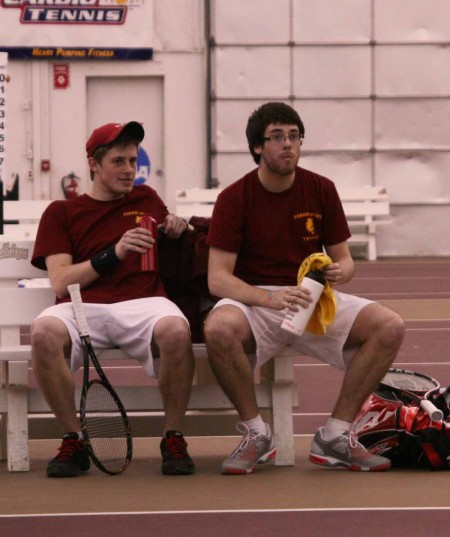 The Ferris State University women's tennis team finished the regular season with a pair of road victories this weekend.
"The ladies have been tenacious with their intensity and positive attitudes in accepting the challenge of the spring schedule," head coach Alex Palladino said.
In an important regional match, the Bulldogs defeated Lewis University 5-4 Friday in Romeoville, Ill.
The contest was the team's first outdoor appearance of the season, and according to Palladino, not the squad's "best play overall." Senior Alina Stanila was handed her first dual match loss of the season at number one singles.
"Lewis is very strong at the top of their line-up," Palladino said. "But I knew if we could stay alive long enough to reach our lower line-up players, we would be in good shape."
With FSU down 4-1 late in the day, senior Tiffany Rheynard provided a crucial victory as she came from behind to keep the Bulldogs in the contest.
"With Tiffany's win at number three [singles], we continued to send out players and wrapped up each of the last three singles positions for the win," Palladino said.  
In the final match, junior Natalie Diorio clenched the Bulldog victory as she "gutted out a clutch tiebreaker for the second set" in the number six singles spot.
On Saturday, FSU routed Southern Indiana University 9-0 at the same playing site.
"Going 27-0 in matches against what are typically tough MIAA opponents was great for our confidence," Palladino said. "The two results over the weekend should insure us a spot in the NCAA postseason tournament."
With the two wins, the Bulldogs finished the regular season 19-4 overall. The team is currently on a five-match winning streak.
On the men's side, the team suffered three tough losses as their five-match winning streak came to an end.
FSU fell to regional rivals Lewis University 6-3 Friday and Southern Indiana University 8-1 Saturday. Prior to the matches, LU was ranked seventh in the region while SIU was ranked third.
Earlier this week, the Bulldogs travelled to Wayne State University for their final GLIAC regular season match. The Warriors entered the contest Tuesday ranked 37th by the Intercollegiate Tennis Association and fifth in the region. FSU is ranked 41st by the ITA and sixth in the region.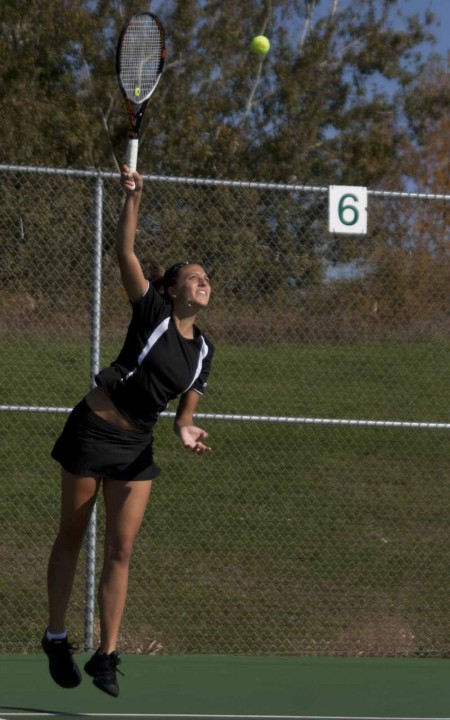 WSU jumped out to an early lead by taking two of the three doubles flights. They secured the 6-3 victory by winning four of the six singles flights.
"The loss to Wayne State was very emotional, as it put us into a three way tie for second place [in the GLIAC] for the season, rather than taking that spot alone," Palladino said. "The fact that we lost it 6-3 places us as the number four seed going into the [GLIAC] tournament, and a potential semifinal match-up against Northwood."
Northwood University defeated FSU 8-1 earlier this season.
"The three recent losses will clearly affect our chances of advancing into NCAA post season play, so only a revenge win over the Timberwolves will reinstate us," Palladino said. "We are hungry for the chance to avenge our earlier loss to Northwood, and also give ourselves a shot at the GLIAC tournament title." n