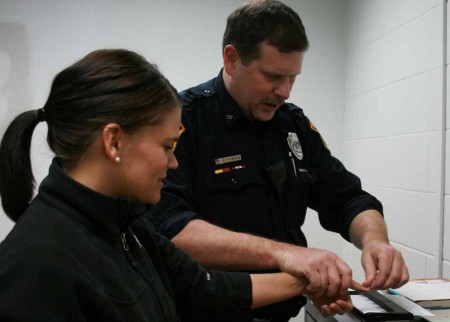 Efforts are in place by Ferris State to include anti-terrorism training in its expanding law enforcement instruction.
Public Safety Protective Training, or PSPT, and Ferris will be working together to train and supply law enforcement officers from across the state to recognize terrorist activity and react accordingly.
PSPT is a company based out of Newaygo that specializes in counter-terrorism tactical response and attack prevention. Greg Vanderkooi, deputy director of Ferris's Law Enforcement Academy, will act as the university's liaison in this collaborative effort.
"I'm excited for this opportunity and for the officers training," said Vanderkooi.
Three years ago, Vanderkooi became familiar with the anti-terrorism program at New Mexico Tech, where they boast on-site training at a mock village.
"I've seen a vast majority of the training," said Vanderkooi. "I want that training for our officers."
The different types of terrorism that may be explored hasn't been confirmed, though PSPT is known for their training involving suicide bomber and weapons of mass destruction scenarios.
The project will include local, county and state law enforcement, and is designed to target smaller departments.
Rather than have trainees be sent to New Mexico, or bring in 30-some personnel from there, two to three instructors will be sent to that campus to become skilled at the adult-oriented training program and transfer that knowledge here.
Funding for the project will be done through non-traditional grants available by the Department of Homeland Security. As to how much the program will cost, "the price tag is still in question," said Vanderkooi. "But not training is much more expensive." n