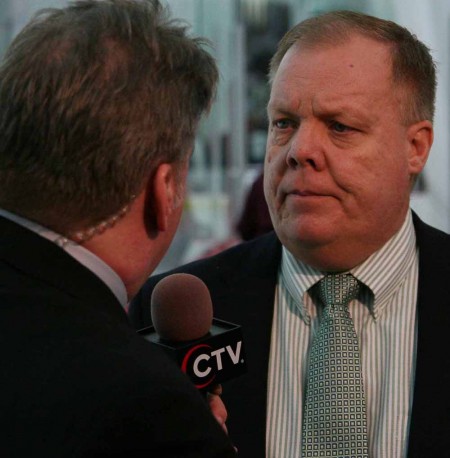 The Ferris State University men's ice hockey team has secured eight student-athletes in the 2011 recruiting class as the Bulldogs look toward the future.
"This group possesses the passion to succeed not only on the ice but in the classroom due to their commitment and work ethic," said Ferris head coach Bob Daniels, who recently completed his 19th season at the helm for the Bulldogs and is the program's all-time winningest coach.
On April 14, Daniels announced the signing of defensemen Jason Binkley and Travis White as well as forwards Nate Milam and T.J. Schlueter.
The four join forwards Dominic Panetta and Justin Buzzeo, defenseman Simon Denis, and goaltender C.J. Motte, who all inked with FSU during the November early-signing period.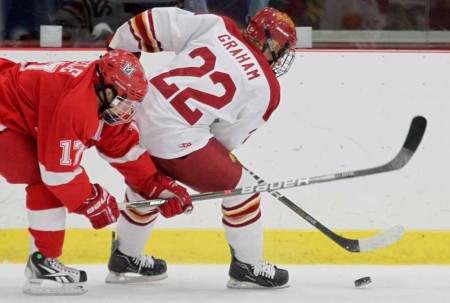 "One of the major emphasizes was we wanted to increase our skill level, increase our skating ability," associate head coach and recruiting coordinator Drew Famulak said. "As last year's class seemed to revolve a lot around size, this year we wanted to get some kids who could really skate, handle the puck, and make some offensive plays."
In addition to forwards and defensemen, the program made sure to cover the goaltending position this recruiting cycle. According to Famulak, Motte will "help competition-wise" as he vies for the starting job along with junior Taylor Nelson. The Bulldogs lost All-American goalie Pat Nagle to graduation.
Famulak said the program is very excited about the talent level and "great intangibles" of the signees. However, the recruits will "need to get stronger and learn how to compete at the Division I level."
"They're competitive kids, and they want to become good players," Famulak said. "We just need to fit them into our environment here to get them bigger, stronger, and showcase their talents as the year goes on and throughout their four year careers."
FSU ended the 2010-2011 season with an 18-16-5 overall record to go with a fifth place finish in the league. The 18 victories tied for the eighth-most single-season wins in the program's history. n