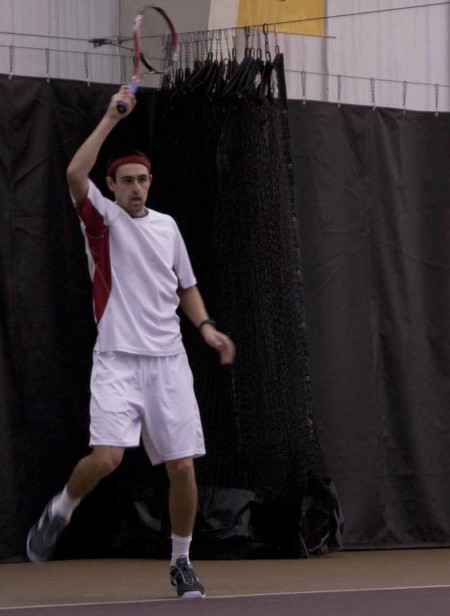 Following a crucial win over Grand Valley State University, the Ferris State University men's tennis team finished third in the Great Lakes Intercollegiate Athletic Conference tournament.
The fourth-seeded Bulldogs defeated the third-seeded Lakers 5-1 to claim third place in the conference tournament. The tournament was hosted by Northwood University and held at the Midland Community Tennis Center.
After sweeping the doubles matches, FSU went on to take two of the first three completed singles matches.
Senior Kyle Revall and sophomore Tyler Marengo were double winners for the Bulldogs. The pair compiled straight-set singles triumphs to go along with their doubles victories.
GVSU fell to 14-12 with the setback. FSU improved to 14-8 overall as the team is ranked 41st nationally by the Intercollegiate Tennis Association (ITA.)
FSU concluded GLIAC tournament play with a 2-1 record. The team garnered an opening-round 5-2 win over fifth-seeded Michigan Tech University on April 15. On April 16, the Bulldogs fell to Northwood University 5-3 in semifinal action.
The number one seeded Timberwolves were the eventual tournament champions. They defeated two-seed Wayne State University in the finals.
FSU's victory over GVSU proved to be an important regional win. The Bulldogs are currently ranked sixth and the Lakers fell to ninth in the ITA Division II Midwest Regional Rankings.
The team's hopes of an NCAA-II tournament bid are still alive as the top six teams in the region will earn berths. FSU is waiting for the official announcement which is scheduled to be made sometime this week.