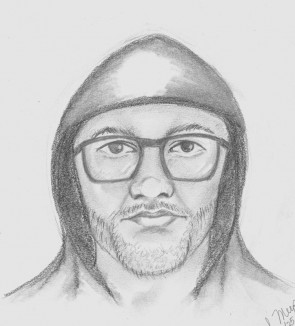 The Mecosta County Sheriff's Office has released a forensic sketch of the subject responsible for an armed robbery of the Remus Pharmacy.
The suspect is described as a 6-foot tall white male, 25-35 years of age, with short dark facial hair and black-rimmed-square glasses. The suspect was wearing a black hoodie and gray sweat pants with a black stripe down the legs.
On May 23 at 1 p.m., deputies were dispatched to the pharmacy, located at 144 W. Wheatland Ave. after the suspect entered the front door demanding prescription medication.
The suspect brandished a handgun as employees gave him schedule II narcotics. Investigators have yet to reveal what drugs were stolen.
Anyone who recognizes the suspect in the sketch is advised to contact the Mecosta County Sheriffs Office at 231-592-0150.