Reading often gets tossed to the backburner during the academic year, but now that summer is upon us it is time to dust off the old reading list.
Getting started on your summer reading is always the hardest part. What book to read, how long is it, is it boring, are all questions that roam through the mind when you look at the variety of books available to read.
One way to simplify things is to go to your public library. I started reading the Harry Potter series in 2006 because I stumbled upon the first book in the Big Rapids library and I thought the artwork on the cover looked interesting. I lived under a rock, I know. Now that series is one of my favorites and it has sparked my interest in the fantasy genre and reading in general.
In my heart, I think I always thought of reading as a way to pass the time when there was nothing good on TV or when my friends were busy. Now that I found a genre I really like, it has sparked my interest in other genres as well.
Whether I am reading a romance by Nicholas Sparks or a mystery by John Grisham, I am always pulled into a world of adventure. Through reading I can escape reality for a little bit and live in a fantasy world someone else has created. Reading about new worlds, meeting new people and those with a different life opens the imagination to a whole new world of possibilities.
Where you read a book can make an impact. Camping out in the library or a favorite bookstore is comforting and relaxing. Some die-hard book fans even say that books have a unique smell that is more real to them than reading something on a computer screen. This is something books offer us that the latest devices cannot.
That is not the only smell that is comforting when reading a book. Going to the park and lying on the grass, listening to the sounds of the river in Hemlock Park or getting a summer tan while stimulating the mind are some of the best things about reading during the summer.
Reading for yourself is pleasurable, but what is even better is helping others discover the joys of reading for themselves.
The Big Rapids library offers a summer reading program every year. There are different programs for everyone from the ages of pre-school to adulthood. They are always looking for volunteers to help with the programs.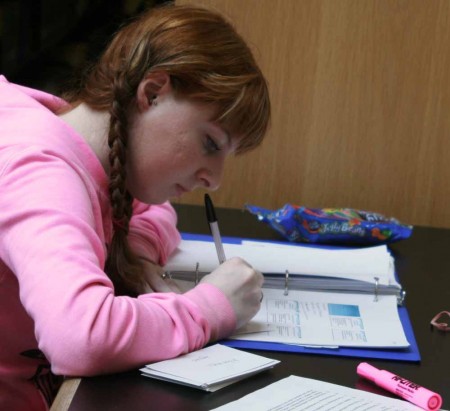 I have volunteered at the library myself and there is no better feeling in the world than watching a five-year-old get excited about a book you helped them pick out or listening to them talk about the book they just read without any help. You feel proud knowing you just made a difference, even if they never remember your name.
So please, open up your imagination, by simply opening a book and allowing the story to sweep you off your feet and into a world where your imagination takes over. ν