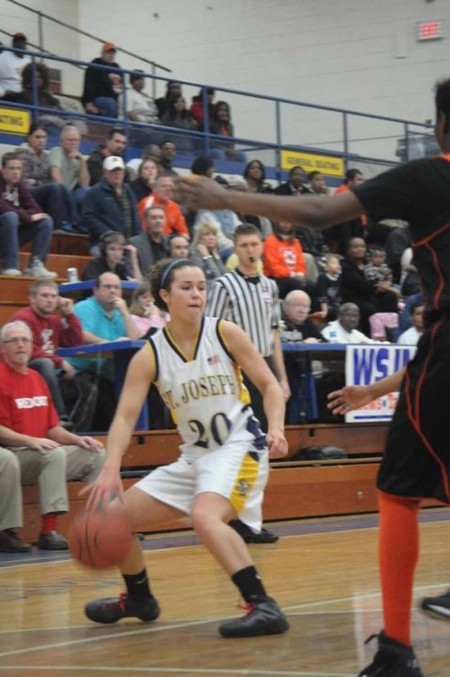 For many freshmen, the first year of college is an exciting and challenging time. New town. New classes. New people. Imagine throwing "new team" into the mix as well.
Freshman basketball player Katie Mavis spent this summer preparing to be a student as well as an athlete at Ferris State University.
While a senior at St. Joseph High School, Mavis signed her national letter-of-intent to join the Bulldogs for the 2011-12 season. The 5-foot-8 inch guard, who has been playing basketball since third grade, is ecstatic to be realizing her longtime dream of becoming a collegiate athlete.
"Sports have been such a huge part of my life," she said. "I couldn't ever see myself not playing them."
In her four years at SJHS, Mavis not only excelled in basketball but also volleyball and softball.
"I knew I wanted to be a college athlete after going to Purdue basketball camp in eighth grade," she said. "Their coaches and my own coaches were inspiring and made me want to be great like them someday."
After her official visit to FSU, Mavis knew she wanted to achieve greatness as a Bulldog.
"I was so comfortable from the start," she said. "I admired how they [the team] were such a tight-knit family, and I really wanted to be a part of it."
Mavis is looking forward to getting to know her teammates better. This summer, she enjoyed a weekend spent boating and tubing on a lake near sophomore guard Sarah DeShone's Indiana home.
"The team is so fun and definitely not boring," she said.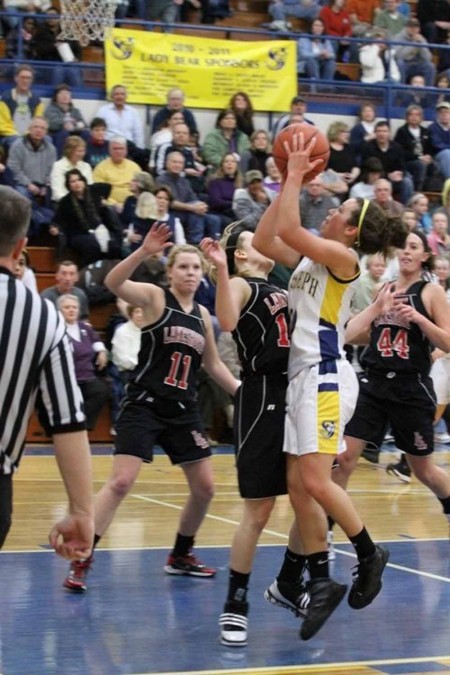 In preparation for the transition from high school to college basketball, Mavis has participated in open gyms at her local community college and independently worked on her shot.
"I know the speed of the game [at the college level] is going to be a much faster pace," Mavis said. "In high school, we could get by with just being talented with some hard work. Now, it's all about the hard work and effort put in."
She got a taste of that "hard work and effort" as she strove to complete the running regiment provided by FSU head coach Tracey Dorow. According to Mavis, the schedule included running hills and sprints.
She will soon know if her efforts paid off. The freshman's first test comes Sept. 6 when the team will run a timed mile.
"Sometimes at night I can't sleep because I'm thinking about it," Mavis said.
Her new teammates shouldn't worry though. In fact, this freshman is up for the challenge.
"I'm a competitor, and I don't like to lose," Mavis said. "I've been clutch for my team in the past." n