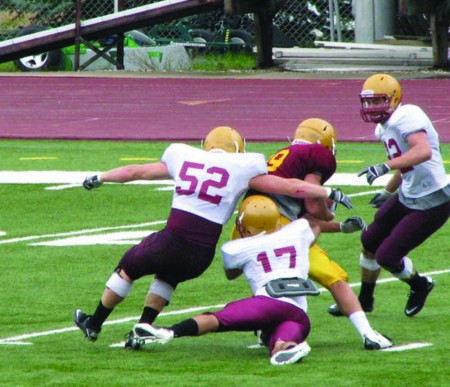 The Ferris Bulldogs padded up and stormed the field with great enthusiasm for their first scrimmage of the 2011 season.
Though thunder and rain post-poned play for a half an hour, the Bulldogs hit the field again to finish the scrimmage.
The first scrimmage, which took place on Saturday, Aug. 20, will be followed by another scrimmage on Friday, Aug. 26. All scrimmages are free and open to the public.
Come out and support the Bulldogs during their first home game against the Hillsdale Chargers on Sept. 2. n