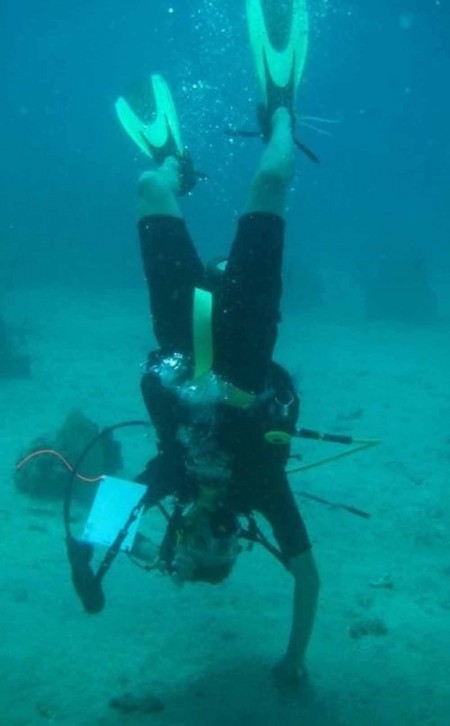 It's been said that the best way to learn is to teach.
Many college students can attest to how little is retained when a professor slaps up a PowerPoint and reads from it like a drone.
Some studies have said people tend to remember only 10 to 20 percent of what they read and hear, but retain 90 percent of what they say and do. Teaching gives an individual hands-on experience. The instructor has to know it well enough that he or she can explain it to others. This was the case for Connor Ivens, freshman in information security and intelligence.
Ivens spent his last two summers in the British Virgin Islands, teaching elementary to high school age kids marine biology, how to scuba dive, and how to sail.
"We really stress marine conservation — how important it is to the environment, especially in the British Virgin Islands, which are supposedly pure and clean, hence 'virgin.' But several areas are becoming more modernized and industrialized. The climate has changed, along with the salinity of the water, and coral reefs have decayed over years," said Ivens.
Another shocking thing about Ivens' experience: he's terrified of water. He's had two near death experiences while scuba diving, once almost running out of oxygen and another time ascending too quickly.
"I had huge issues with water and still do. But I've always been intrigued by scuba. It's the coolest thing in the world to go underwater, breathe, and view the environment. It's something totally different than what we are used to. I've been diving for five years now. It's gone from being absolutely nerve racking to being more comfortable with myself and the environment," said Ivens.
Through his experience, Ivens has come to college with a different outlook on the learning process, and seeks active involvement in his various endeavors. Though Ivens was afraid of what was to come just as many students, he stressed there is no other way to learn and grow than to jump right in.
"Through teaching, I've learned that there really is no substitute for learning than getting hands on and having to present it to others. And it's easy to see the difference between someone who cares about what they do and someone who just goes through the motions. It's taught me how to effectively take control of unpleasant situations and make the better of them," said Ivens.
Ivens is currently pursuing his captain's license as well. With 200 days at sea already, Ivens is nearing his goal of a cumulative year at sea to obtain his license. Ivens was also in charge of a boat while in the Virgin Islands, giving him empathy for those in authority situations and allowing him and his students the opportunity for more hands on learning.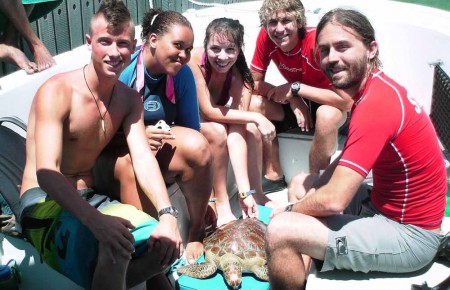 "This year we launched a program within camp called FATHOMS: Focused Adventure Through Hands On Marine Science. We took a group of students on their own kind of program and taught them in depth using microscopes, testing pH levels in water, looking at fish diversity, coral bleaching, and fish density. We also did trash clean-ups for the island," said Ivens.
Ivens has already made himself known around his hall with his outgoing personality and go-for-it attitude. People in his hall know him as an excellent baker, a computer lover, a passionate learner, and someone who is friends with just about anyone.
"Conner is really energetic, kind to everyone, and definitely always the life of the party. I'm sure a lot of kids drew to him as an instructor because he's one of those people who can relate to everyone," said Meghan Fink, freshman in pre-pharmacy.
In addition to his recent endeavors, Ivens was also named one of the 40 Top Brightest Kids in the Nation, with an award of having an asteroid named after him.
"His experiences will enrich his further education. He's gained the knowledge through what he's seen with his own eyes rather than taking some textbook's word for it," said Tarah Bourke, freshman in business.
"It's been a really humbling experience that shows how far you can go when you try," said Ivens.